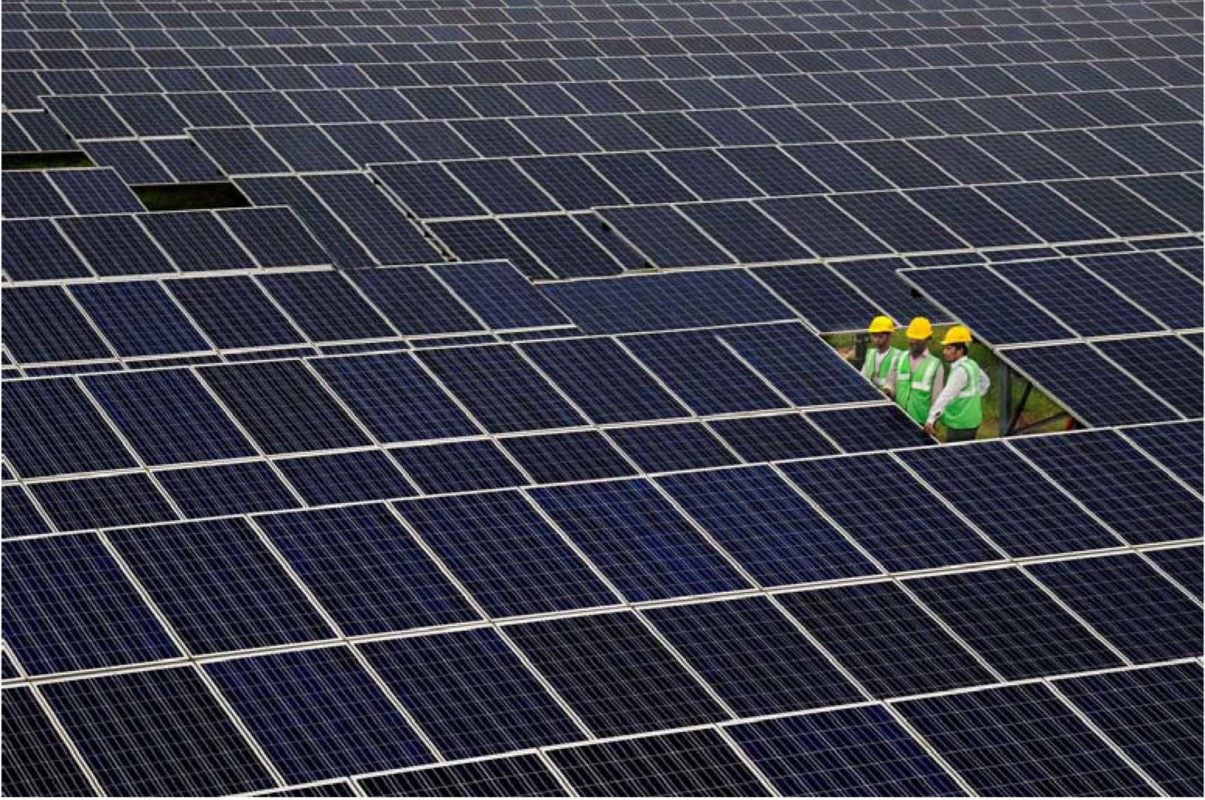 India will install 4.8GW of utility-scale solar capacity in 2016, up 140% from 2GW in 2015, according to the latest market update from consultancy firm Bridge to India.
During this year, the southern states of Tamil Nadu, Andhra Pradesh, Telangana and Karnataka are expected to contribute nearly 80% of all new capacity additions.
The utility-scale market is also on track to meet its targets for the next financial year, said Bridge to India. This is due to a strong pipeline of state-level projects set to be commissioned through the year.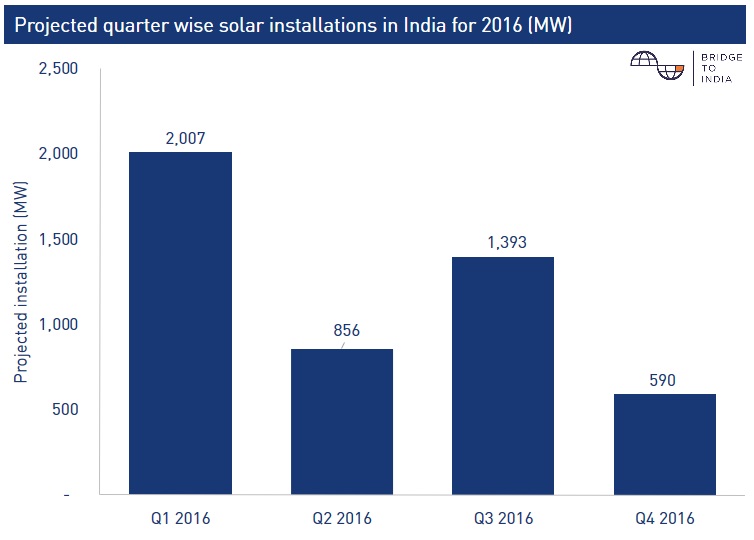 A significant amount of capacity from government allocations is also expected in Q1 2017. The burst of government allocations in early 2017 is due to delays in new allocations from state-owned companies National Thermal Power Corporation (NTPC) and the Solar Energy Corporation of India (SECI).
This means most capacity under the National Solar Mission (NSM) will only get commissioned within the first half of 2017. In any case, this may assist the government in reaching its target of 7.8GW for utility-scale projects for 2016/17. The annual capacity is also expected to be increased to 10GW in 2017/18.
Bridge to India warned that this momentum may be difficult to keep up once government allocations dry up and states become responsible for utility-scale growth.
Evacuation of power and grid stability were cited as key bottlenecks in the future, and therefore the speed of implementing the country's green energy corridors between states would be critical.
India installed 2GW in 2015, less than Bridge to india's predicted 2.45GW, due to delays in projects in Andhra Pradesh, Telangana, Tamil Nadu, Karnataka and Punjab.
The 2GW commissioned in 2015 were comprised of:
700MW under central government allocations
850MW under state allocations
450MW under other heads, including private initiatives
PV Tech recently published a detailed insight into the strategies behind 'India's cutthroat solar auctions', which saw record low tariffs this year.