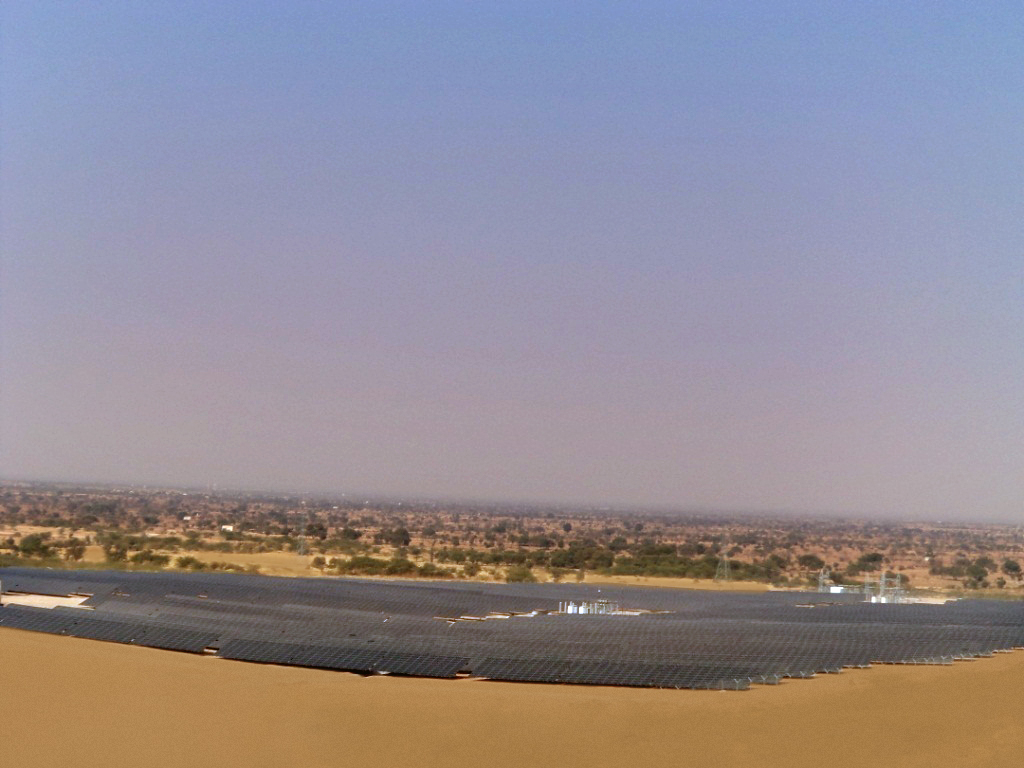 Indian renewables developer Azure Power has commissioned a 130MW solar project in Chitradurga district, Karnataka.
The project is divided into one 50MW plant and two 40MW plants, all spread across a total of 270 hectares.
Azure has signed a 25-year power purchase agreement (PPA) with three distribution companies: Chamundeshwari Electricity Supply Company Limited, Hubli Electricity Supply Company Limited and Gulbarga Electricity Supply Company Limited. The tariff is set at INR 6.51/kWh (US$0.10).
Inderpreet Wadhwa, founder and chief executive of Azure Power, said: "With the commissioning of this plant, we now have a 150MW portfolio and proven track record of operating solar power projects in Karnataka. We have once again demonstrated our strong project development, engineering, and execution capabilities. We are delighted to make a contribution towards the realization of our Hon'ble prime minister's commitment towards clean and green energy, through solar power generation."
The company claims it is now the largest PV operator in the south Indian state, while it has a total Indian portfolio of more than 1GW of PV projects, having been one of the pioneers of large-scale Indian solar.
At the start of the year, Karnataka increased its solar target from 2GW to 6GW, to bring its goals in line with those of the central government.