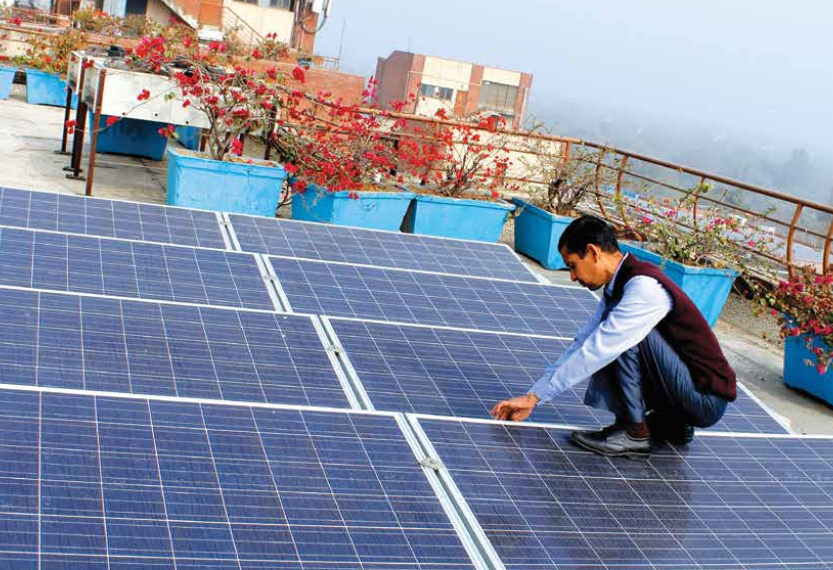 Solar Energy Corporation of India (SECI) has published a draft scheme for setting up 1GW of grid-connected rooftop solar on government buildings.
The list of eligible rooftops of various government buildings and government institutions is to be provided by SECI. The draft scheme will also involve two models, Capex and Resco.
An incentive scheme is in place, which rewards developers on the basis of what percentage of capacity they have completed within a sanctioned period. This starts at INR18,750 (US$281) per kW for projects 80% complete or more. No incentive will be given for projects completed six months after the sanctioned date.
Capacity will be awarded through competitive tendering. No bidder will be allocated more than 40% of each state's capacity, according to the new scheme.
Consultancy firm Bridge to India recently forecast that SECI will only install 250-300MW from another recent 500MW rooftop tender after a lack of interest in the segment of projects of greater than 25kW and commissioned on an OPEX basis.
India's rooftop PV ambitions have seen slow progress compared to the booming utility-scale sector, although the State Bank of India (SBI) recently signed agreements with the World Bank for a US$625 million facility specifically to support India's grid-connected rooftop solar programme.