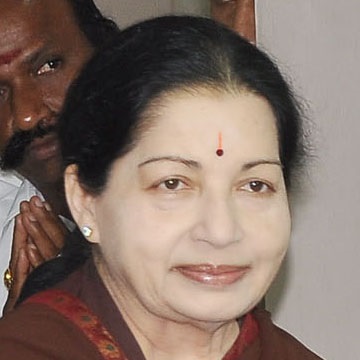 A south Indian state has called on the central government to hasten the building of a dedicated inter-State Green Energy Corridor so that it can sell its surplus renewable energy-based electricity to other states.
Tamil Nadu chief minister Jayaraman Jayalalithaa has written a letter to Indian prime minister Narendra Modi citing the major surplus of wind energy in the state and the opportunity to sell roughly 1GW of wind power to other states should a green energy corridor be built.
This would not only halt the curtailment of wind power in the state, an issue that is now affecting solar PV for the first time ever in India, but it will also help other states to meet their Renewable Purchase Obligations (RPOs).
RPOs are a mandate from the central government for each state to procure a certain percentage of renewable energy for their overall energy mix and Tamil Nadu has already surpassed its goals. Jayalalithaa claimed that many states that are unable to meet the RPO, have been approaching Tamil Nadu for assistance.
Tamil Nadu currently has an installed capacity of 1,142MW of solar PV and 7,600MW of wind, with plans for a further 5GW of solar and 4.5GW of wind over the next five years.
Jayalalithaa said: "The real benefit of renewable energy is only if it is actually generated and consumed, substituting conventional power and for this it is very important that adequate evacuation infrastructure is established."
She acknowledged that the Power Grid Corporation already proposes to establish such an inter-State Green Energy corridor, but called on Modi to get the corridor commissioned at the earliest possible date
She added: "While dedicated infrastructure would take some time to be created, in the meantime, the Power Grid Corporation may be directed to allocate dedicated transmission capacity on a priority basis to evacuate the surplus wind energy available in Tamil Nadu to other States this season.
"Since September 2013, Tamil Nadu has planned to establish an intra-State Green Energy Corridor seeking assistance from the National Clean Energy Fund and German aid agency, KfW. This Corridor is "well on its way to being fully operational," said Jayalalithaa.
There are already substantial delays in payments for wind developers in Tamil Nadu, but this issue has yet to hit solar developers.
In December last year, the Asian Development Bank (ADB) announced it would lend US$1 billion to Power Grid Corporation of India to help India progress its Green Energy Corridors scheme, whcih aims to transmit power from states that are rich in renewable resources to power-hungry regions.