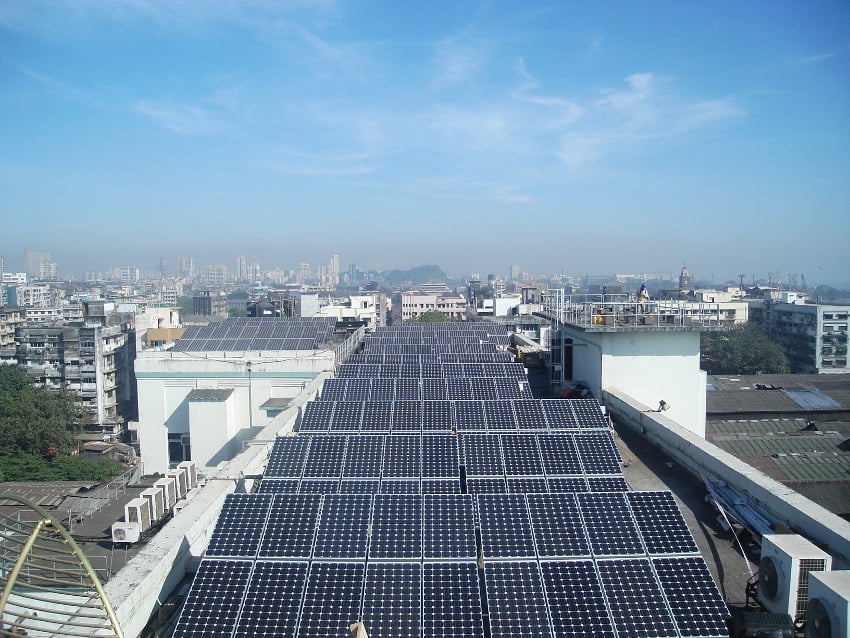 Tata Power, India's largest utility company and a division of the mammoth Tata Group, is getting close to generating 1GW of solar power, with its wind assets having already surpassed that milestone figure.
The company announced this morning that its total non-fossil fuel generation capacity has now reached 3,060MW, including 918MW of solar energy. Tata Power said that from just 56MW in the 2016 financial year, this has leapt more than 1500% to its present level.
A huge chunk of that increase came from the acquisition of Welspun Renewables Energy Private Limited last year, which had about 862MW of solar in its portfolio of 1,008MW of renewables. That deal went through in September through Tata Power subsidiary Tata Power Renewable Energy Limited (TPREL). Just last week Tata completed a 49MW Welspun PV project in Tamil Nadu.
Breaking down Tata Power's overall 3GW+ of non-fossil fuel generation in its portfolio shows it has, in addition to the 918MW of solar, 693MW of hydro power, 1,074MW of wind and 375MW of waste gas-based generation. Tata Power aims to bring non-fossil fuels up to 35-40% of its portfolio by 2025.
"This mammoth leap is well in line with our aim to enhance and increase our non-fossil fuel capacity, and maintaining our value of sustainable growth. We will continue in our endeavors to further strengthen our operations with excellence and optimally utilise our resources to boost the generation capacity," Tata Power CEO & MD Anil Sardana said.
Tata's solar growth mirrors that of India's own – PV Tech described 2016 as having been "remarkable" for the country's PV sector in a recent Editor's blog.