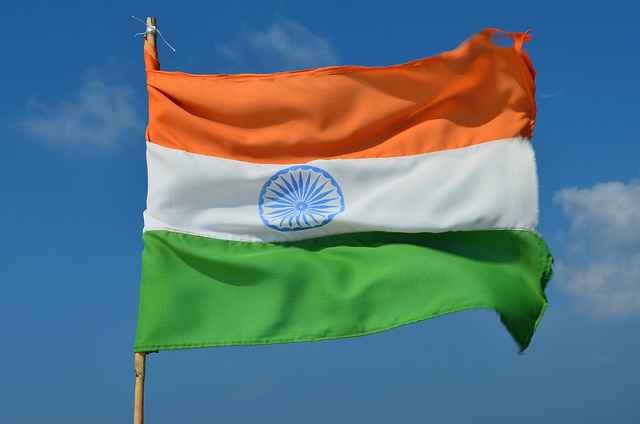 The 2016 Renewable Energy Global Investors Meet and Expo (RE-INVEST) in India, which acts as a major meeting point for bankers, politicians and solar developers, has been delayed for 13 months by the Ministry of New and Renewable Energy (MNRE).
MNRE issued a letter rescheduling RE-INVEST from 18-20 February 2016 to 14-16 March 2017, apologising for any inconvenience caused, but failing to give any reasons for the delay.
PV Tech contacted the MNRE representative covering the event delay, but did not receive a response.
RE-INVEST, the first event of which took place in February 2015, was supposed to be an annual event, but the 13-month delay puts an end to this scheduling.
The first event was widely regarded as a major success, bringing high-level Indian government figures together with politicians from overseas, senior solar industry figures and renewable energy advocates with a central focus on India's 100GW solar deployment by 2022 target.
Speaking to PV Tech today at the Mumbai offices of India-based PV developer Welspun Renewables, vice chairman Vineet Mittal said: "That meeting goes to showcase to the world what India is capable of and what is India's bigger vision and plan."
He said that the event had the Indian prime minister Narendra Modi fully behind it with developers, bankers, regulators and distribution companies all on the same platform, showing which direction the country is heading. But he said he believed it did not make sense to run RE-INVEST every year as more time is required between events to implement the changes highlighted in the original meeting.
For now the government is focusing on developing solar parks, upgrading transmission systems and solving Discom issues, Mittal said. "Once they have implemented all these, [solar] development will be much more successful. [RE-INVEST] won't just be a promo event it will be the real thing," he added.
At the first RE-INVEST, among a host of multi-gigawatt announcements, Adani Enterprises, SunEdison and Welspun Renewbales all announced agreements for more than 10GW of renewable energy each, of which the majority was based on solar. However it is unclear how many of the US$200 billion announcements have come to fruition.
The delay of the event appears to have caused some confusion within India's solar industry. Gayrajan Kohli, senior manager, consulting, for Bridge to India, said on Twitter that after calling multiple agencies and companies, no one knew or was able to disclose any information about why the next event is to be delayed for such a long period.
Kohli also suggested that many companies were under the impression that the delay was for only one month and there is now a need for more publicity about the full length of the delay.
India's solar leadership and long-term plans
In the interview with PV Tech, Mittal said that long term, the Indian government would have to increase its solar target to 350GW by 2030 to meet the aim set out in its recently submitted COP21 commitment of securing 40% of the nation's power generation from alternative energy technologies by 2030.
He said India was also trying to bring other countries along with it in committing to solar, higlighting Modi's recent announcement of a Solar Alliance, a global consortium of nations jointly pledging to make solar a key element of their energy mix.
Mittal said: "India wants to go to COP21 and say we are not only doing it ourselves – we have been able to get like-minded nations to take care of their future emissions by going more green."