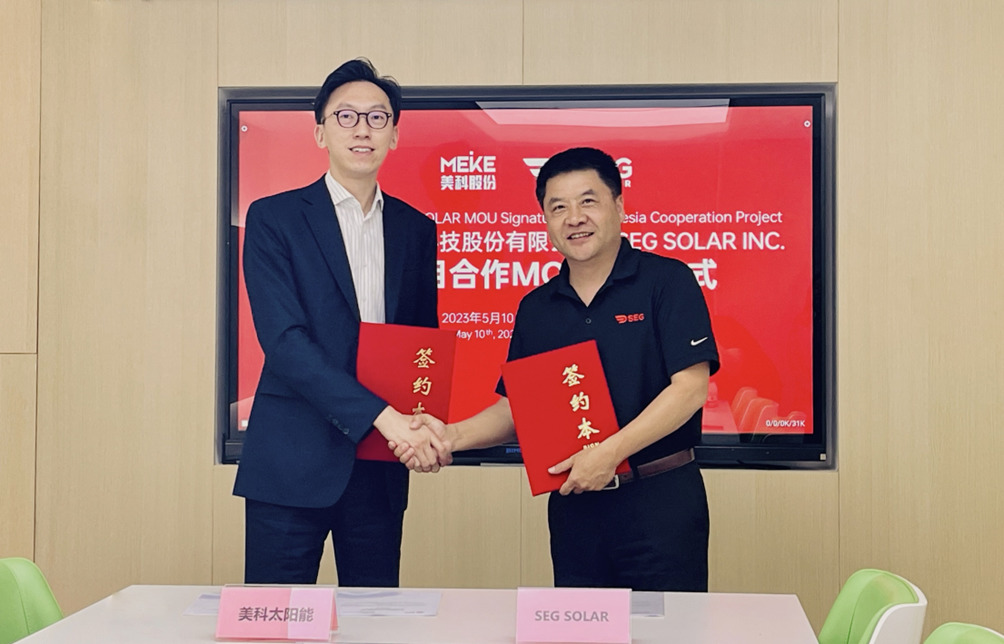 US module manufacturer SEG Solar has  announced the signing of a memorandum of understanding (MoU) with Meike Solar Technology, a leading manufacturer of silicon wafers. The MoU covers a comprehensive business partnership between the two companies, with a focus on the supply of high-quality silicon ingots and wafers from Meike Solar to SEG's PV cell manufacturing base in Southeast Asia.
"We are delighted to sign this MoU with Meike Solar," commented SEG founder Jun Zhuge. "As a US-owned company, SEG is committed to providing high-performance, high-quality solar products to its customers nationwide. Our investment in a 2GW module manufacturing facility in Houston, Texas at the beginning of 2023 represented a strategic step in our efforts to localize US manufacturing and this partnership with Meike will provide strong support for future deployment of our solar industry chain in Southeast Asia, while ensuring the quality of products from our US-based module factory."
"SEG, as a leading player in the US PV industry, embraces advanced process technology and has extensive industry experience. The partnership between SEG and Meike Solar will contribute to the provision of more cost-effective and competitive products and services to customers through the R&D and technical expertise of both parties.This is truly a win-win collaboration," added Meike CEO Wang Yicheng.
Jun Zhuge and Anthony Sun, SEG founder and CEO for China respectively, with Wang Yicheng and Feng Yan, respectively Meike CEO and General Manager of the company's silicon wafer division, at the signing ceremony.