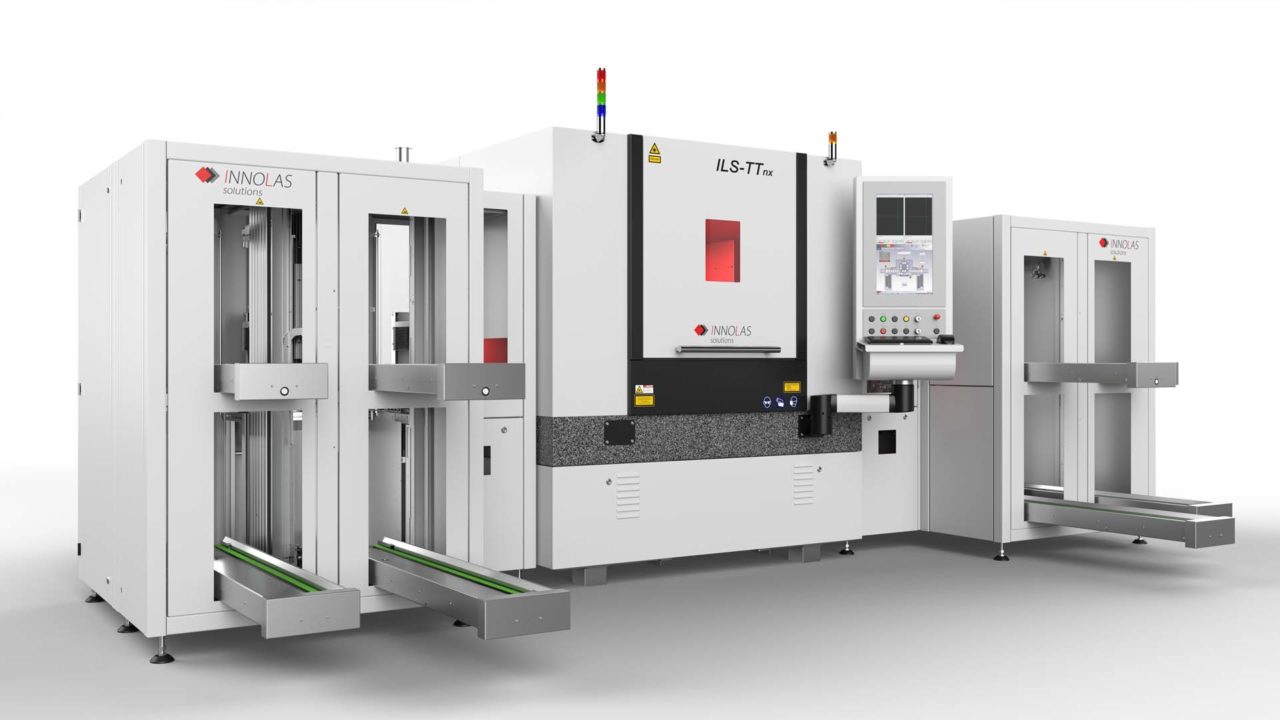 PV laser technology equipment specialist InnoLas Solutions has secured another multiple machine order from an Asian customer for its new 'ILS-TTnx' high throughput laser machine platform used for PERC (Passivated Emitter Rear Cell), as well as LDSE (Laser Doped Selective Emitter) processes.
Recently, Innolas had noted that new orders in the first quarter of 2017 had been valued at over €10 million with the expectation of significant growth during the year, due to the high demand for the Laser Contact Opening (LCO) process for PERC and the increasing interest in LDSE process for advanced P-type solar cells.
The InnoLas ILS-TTnx laser system was recently launched at SNEC 2017 and features up to 6,000wph throughput with the company already building 10 units for customer orders.
"We are very pleased to see the launch of our latest product running successfully" said Markus Nicht, CEO of InnoLas Solutions. "We have seen the laser machines becoming more and more a bottleneck in the PV industry because of their limitation in throughput below 4000 wafers per hour. In accordance with the ITRPV roadmap we developed our ILS-TTnx high throughput laser platform, which closes the gap from 4000 to 6000 wafers per hour and matches the requirement of state of the art solar cell lines. The recent order entries for the ILS-TTnx show, that the product comes exactly at the right time and fulfills the current demand of the market."