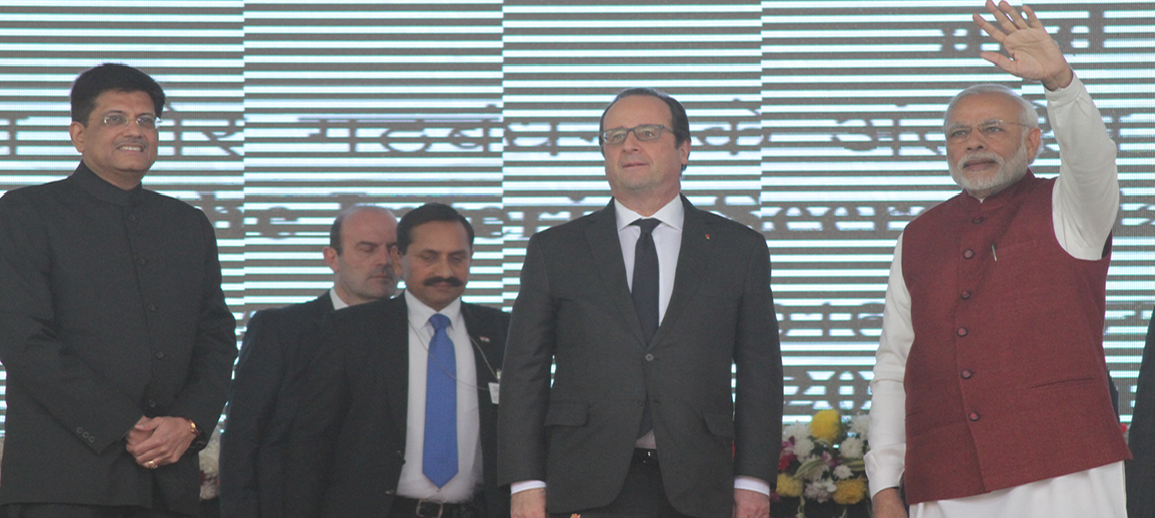 The International Solar Alliance (ISA) plans to bring US$1 trillion of investment into solar assets within its member countries, according to the first major announcement since the Alliance was launched at COP21 in Paris last December.
India energy minister Piyush Goyal and French energy minister Ségolène Royal co-chaired a ministerial side event on the ISA at the headquarters of the United Nations in New York last week.
The ISA also launched its first two initiatives, 'Affordable finance at scale' and 'Scaling solar applications for agricultural use'.
Goyal said these programmes will serve the interests of the farming communities in the prospective ISA member countries and ensure that there is sufficient flow of affordable finance for solar projects.
Ministers gathered in New York agreed that in order to accelerate deployment of solar energy on a massive scale across these member countries, that are mostly found in between the two tropics, ministers would have to introduce targeted programmes, although on a voluntary basis.
The aim is to draw in US$1 trillion of investments, scale up matured solar technologies and improve collaboration on R&D in the various applications and efficiencies of solar technology. Through collective efforts the Alliance also wants to bring down the costs of solar.
Ministers and representatives from more than 25 countries including Bangladesh, Brazil, Ethiopia, Namibia, Uganda, Nigeria, Peru, Djibouti, Surinam, Zambia, Bolivia, Seychelles, Sri Lanka, Mali, India, USA and France participated in the ISA side event. They agreed to start analysing and sharing the needs, objectives, and obstacles to deployment at scale along the value chain.
Implementation of the new programmes will be reviewed at the Founding Conference of the ISA, scheduled to be held in New Delhi.
Indian prime minister Narednra Modi and French president Francois Hollande lay a foundation stone for the new ISA headquarters in Delhi on 25 January.
France later pledged a €300 million (US$324 million) contribution to the ISA.