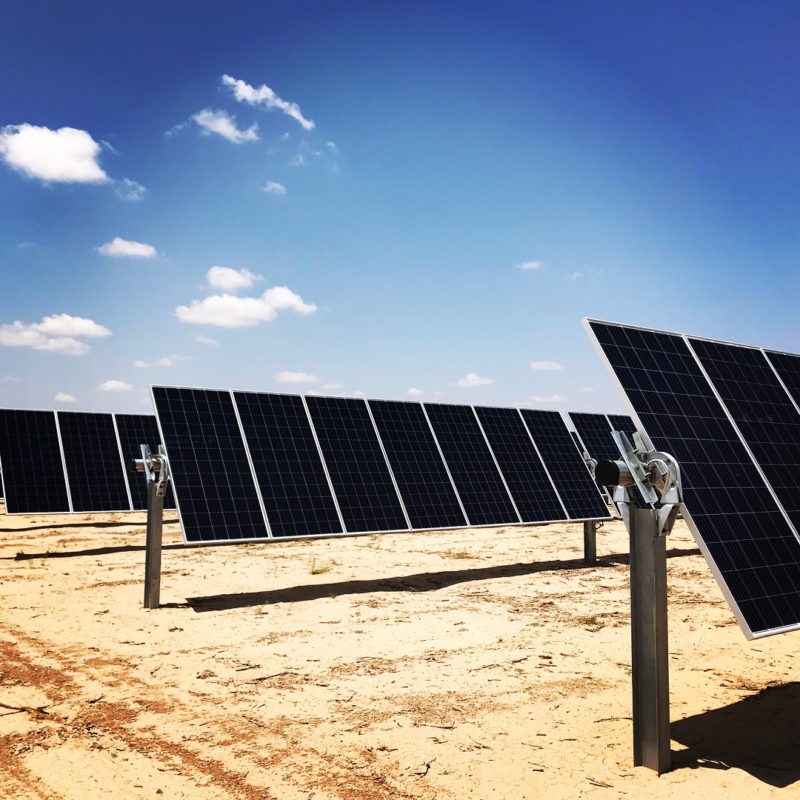 Intersect Power has entered into late-stage development on a large portfolio of PV plants with a combined capacity of more than 1.7GW.
The portfolio, comprised of five shovel-ready projects in California and Texas, will begin construction in 2020.
Intersect Power has already contracted with local utilities and other wholesale energy buyers on a number of PPAs, as well as other renewable energy credit hedges.
Sheldon Kimber, CEO and co-founder of Intersect Power, said: "Over the past two years our team of roughly 20 people, with relatively little risk capital, has gone from a flat start to over 1.7GW of fully developed, contracted, shovel-ready projects. That type of value creation from such a small team is almost unprecedented in the marketplace. The fact that this is the second round of such success for this team, having achieved similar results in prior companies, makes it clear that deep expertise and experience are the keys to consistent success in renewable development.
"Deep partnerships with the most innovative, reliable and collaborative suppliers gives us confidence that these power plants will reliably perform at the top end of expectations and maximize the financial returns to long-term equity investors and asset owners."
First Solar will supply more than 3.7 million Series 6 thin-film PV modules as part of a multi-year deal with Intersect Power, while NEXTracker will provide its NX Horizon solar trackers equipped with TrueCapture intelligent control software. Signal Energy will handle EPC duties.
Georges Antoun, chief commercial officer of First Solar, said: "Intersect Power's gigawatt-scale project portfolio represents an ambitious undertaking by one of the more innovative solar developers in the US, and we are honored to be a part of it. Given that this order is the largest one to date for our Series 6 modules, it offers strong validation of the technology's performance and bankability advantages and speaks to the confidence that Intersect has in our ability to deliver on our commitments."
The five PV projects in the pipeline are:
Juno, Borden County, Texas: 425MW. Scheduled to begin construction February 2020.
Titan, Culberson County, Texas: 375MW. Scheduled to begin construction March 2020.
Aragorn, Culberson Country, Texas: 250MW. Scheduled to begin construction June 2020.
Athos I, Riverside County, California: 350MW. Scheduled to begin construction June 2020.
Athos II, Riverside County, California: 300MW. Scheduled to begin construction October 2020.
The total output from these five PV projects will power the equivalent of nearly 357,000 homes and result in some 2.75 million tons of avoided CO2 emissions annually.