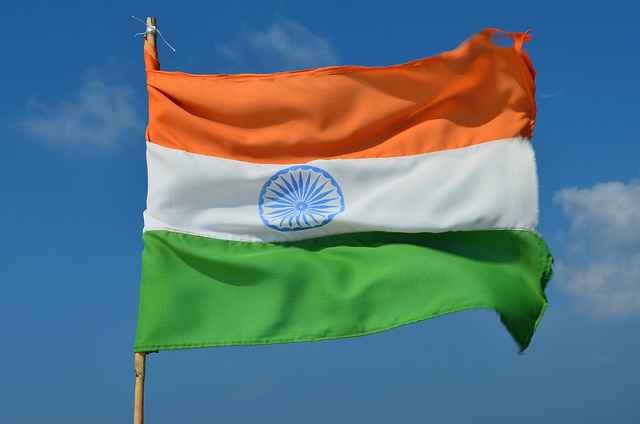 Many solar projects built in India have compromised on the quality of execution and the modules used, according to an executive panel at Intersolar India.
The executives also expressed concern that the extremely low bids quoted in the state solar auctions over the last six months may exacerbate this issue with efficiencies having to be prioritised over quality. While such plant performance issues may put off international investors, who will be much needed for the country's 100GW of solar by 2022 target, they may also represent a major opportunity for EPCs retrofitting and improving the quality of plants after a few years of being online.
Gyanesh Chaudhary managing director and chief executive of India-based module manufacturer Vikram Solar, said: "There is a total disregard for quality of execution and sustainability of these large projects, which are eventually going onto the grid and possibly making the grid unstable. These are very significant issues which nobody is willing to talk about."
Welspun Renewables, vice chairman Vineet Mittal, added: "People have compromised in evaluating the modules supplier."
He said that while his company carries out flash tests at the module manufacturer's locations before dispatching to India, other developers are failing to take such precautions. Meanwhile many developers, who have projects about to enter the market, have used weaker practices for transport infrastructure, cables and steel structure.
While Mittal said this was an opportunity for EPCs and retrofitting, it may also result in developers going bankrupt and selling projects for negligible sums.
He said developers are unlikely to continue making mistakes for long, forecasting that after a period of developers not receiving financing for their projects, the tariffs will rise again with a market correction to be seen in the next 12-18 months. However the correction will not be seen in the next six months as there are still "hungry" players looking to take a market share by bidding at these very low tariffs.
SunEdison's recent award of 500MW of solar in Andhra Pradesh at a record low tariff of INR4.63/kWh was a major talking point at Intersolar India while the industry came to terms with a 20% drop in tariffs over the last six months.
Mittal added: "What we have not talked about so far in India is the execution risk is huge."
The developers face challenges with relations with local society, land acquisition, right of way and getting transmission permits.
However, Vinay Rustagi, joint managing director of analyst firm Bridge to India, said there is nothing to suggest that INR4.63/kWh will not be bettered in the next three to six months as most solar auctions are seeing between 30-50 large bidders entering the auction and he suggested that the market's self-correcting mechanism may take longer.
Mittal also said that players with no experience are winning these bids and they are failing to deliver projects at the expense of other developers. As a result he said such developers should be blacklisted for a couple of years.
He said: "I think government can make it difficult for a speculator to enter in this sector."
Santosh Khatelsal, managing director of Enerparc Energy, said the competitive bidding would only increase the efficiency of design and engineering up to a point but "unscrupulous" bidders could come close to having "substandard product use".
Chaudhary said quality and sustainability is "clearly missing" from the Indian sector. Referring to bidders having to deliver projects at such low tariffs, he added: "There are certain compromises at each level potentially".
He said this was harming India's solar programme. He also said that India's solar programme needs to be self-sufficient and therefore, far more effort needs to be put into supporting the domestic manufacturing sector. He claimed that if the cost of capital was removed in India, it would have the most competitive manufacturing in the world. However the current tariff-based bidding is not geared towards the domestic programme and Narendra Modi's 'Make in India' initiative, as the winning PV developers are not using services from India.