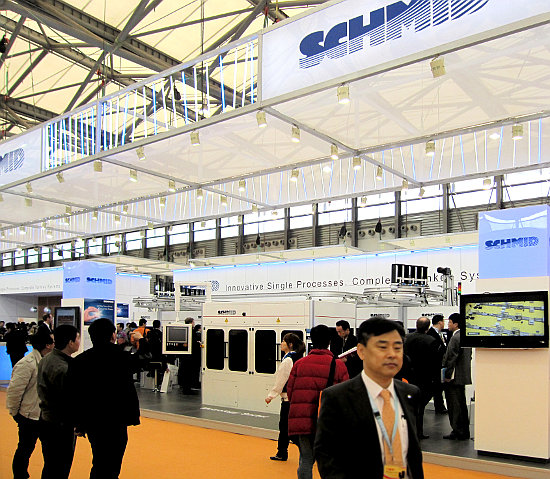 Turnkey PV manufacturing systems firm SCHMID Group has signed a Memorandum of Understanding (MOU) with the Industrial Development & Renovation Organization of Iran (IDRO) to support the establishment of a leading-edge PV industry in the country.
The MOU is the foundation for a fully-integrated supply chain in Iran dedicated to PV manufacturing that would include polysilicon production, ingot/wafer, solar cell and modules with a target of over 1GW.
Dr. Mansour Moazami, Deputy Minister of Industry, Mine and Trade & IDRO Chairman of the Board said, "As an industrial development organization, IDRO is leading establishments of new industries in Iran and has decided for investment in solar photovoltaics manufacturing value chain. Our investment is based on a technology transfer and development framework targeting local and global PV markets. We started a collaboration and signed the agreement with SCHMID Group due to their competencies and the state of the art technology ownership."
The MOU includes an initial development of an advanced integrated PV manufacturing facility with an annual production capacity of 200MW.
"We are proud to start collaboration with a respected organization like IDRO and consider this agreement as an excellent opportunity to establish a long term partnership in an important PV future market," noted Christian Schmid, President and CEO of the SCHMID Group. "The fully integrated manufacturing facility together with the excellent academic infrastructure in Iran will enable an ideal PV research and development hub in Iran and the joint R&D collaboration will be an integral part for our partnership with IDRO."
Financial and technology details as well as timelines were not disclosed.
However, SCHMID is highlighting its next-generation PERC (Passivated Emitter Rear Cell) technology at SNEC in Shanghai this week.
Restrictions on trade with Iran were recently lifted at the beginning of 2016, after the country came to an agreement over nuclear energy inspections.