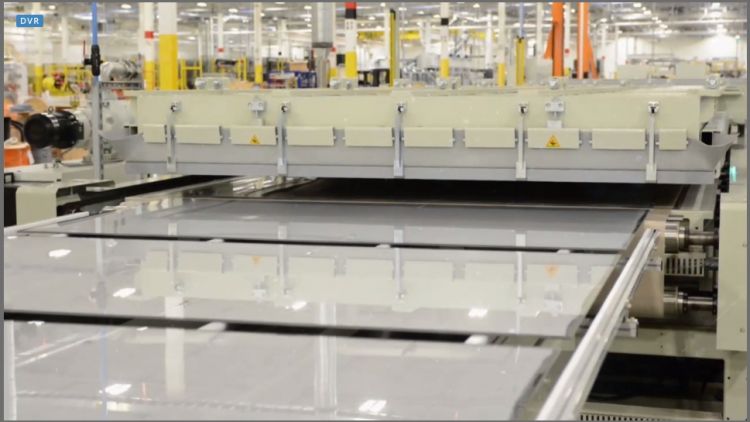 A day after First Solar and SunPower agreed the sale of its JV yieldco to Capital Dynamics, the asset management firm has announced plans to build a 1GW PV power plant in Nevada using US made solar modules for clients such as technology infrastructure firm, Switch.
Should Capital Dynamics be looking at the current total manufacturing capacity of the few US-located crystalline silicon module producers, then the project would probably take more than three years to construct, simply due to the limited module capacity available.
In a press release from Switch, which announced its involvement in the project, reference was given to the following:
"The project will be built with American-made solar panels, utilizing Capital Dynamics' many partnerships, and will utilize local Nevada labor. Switch and Capital Dynamics will negotiate with their EPC contractors and I.B.E.W. 357 and Labors 872 on contract terms to build Gigawatt 1. The project portfolio is projected to create 1,250 construction jobs."
With the investor community less than warm to the financial value assigned to the sale of 8point3, which amounted to US$977 million in equity value and about US$1.7 billion in enterprise value in an all cash transaction, the other behind the scenes deal may be related to First Solar being the module supplier for the project.
This is pure speculation on my side at this time, but it would also secure around two years of module manufacturing at First Solar's US plant, which has just been transformed into its lead production plant for its large-area Series 6 modules CdTe thin film modules.
These modules have also been touted by First Solar to offer the lowest LCOE (Levelised Cost of Electricity) and it didn't go amiss that Switch claimed in its announcement:
"The project will produce among the lowest priced solar power in the world and generate enough clean energy to power nearly one million homes."