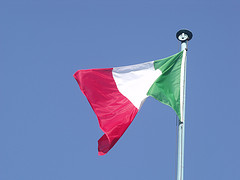 In May, Italy installed around 49.8MW of new PV systems, down -2% compared to the same period of 2015, according to provisional data released by local renewable energy association Anie Rinnovabili.
In the first five months of the year, Italy registered 165MW of new PV systems; representing a 58% increase year-over-year. Q1 PV figures also increased by 27%, according to ANIE data.
Over half of the new capacity in May comes from PV systems with a capacity up to 20kW. Also according to Anie Rinnovabili data, the regions that have experienced the largest growth this year are those in the south, particularly Abruzzo, Basilicata, Calabria, Campania, Puglia e Sicily.
Last year, Italy added 301MW of new PV according to statistics published by Italian energy agency Gestore dei Servizi Energetici (GSE).
The 2015 figure is lower than its preceding years; with around 424 MW registered in 2014 and 495 MW in 2013. Including the newly registered capacity, Italy reached 18.91 GW of grid-connected PV power at the end of December 2015.
Solar PV generated 24,676GW/h of electricity in Italy last year – representing 7.8% of the country's electricity mix, according to figures released by Terna, Italy's electricity transmission grid operator.
Net metering in the country is considered to be successful, especially after feed-in tariff payments for all new PV plants ended in 2013, and net metering represents the only surviving method of subsidy. This is important considering Italy has one of the highest electricity prices in Europe. However, since last year there have been a number of system costs that attempted to reduce the penetration of net metering.
In similar news, Germany installed 100.290MW of newly installed PV in May, according to data from the Federal Network Agency (Bundesnetzagentur). Germany has been often thought of as Europe's trailblazer for renewable energy innovation; particularly given the success of 'Energiewende' which actually saw measures to reign in solar and onshore wind due to oversubscription of clean energy tenders and low prices. Most recently, new French tenders announced last week could see the France climb to the top spot and become the largest single source of solar demand in Europe.