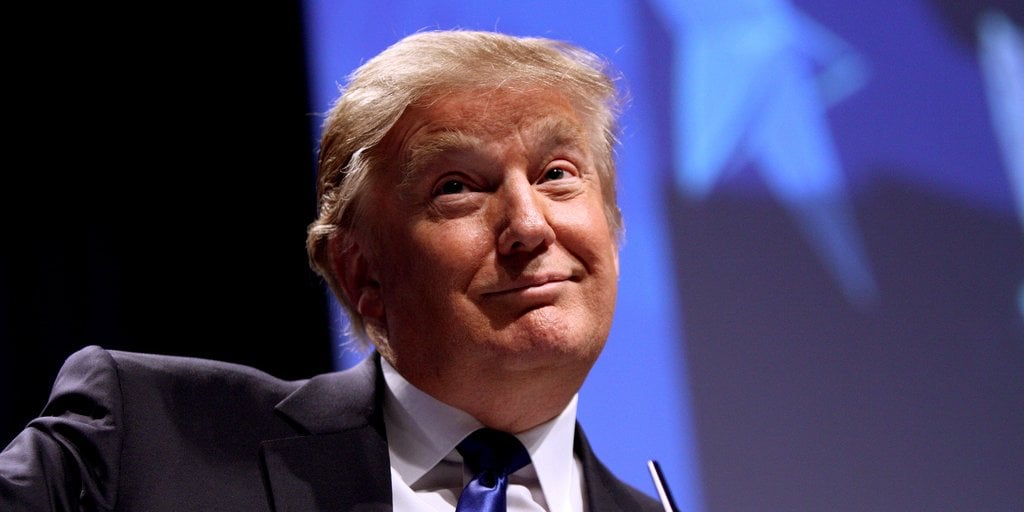 The five-year investment tax credit (ITC) extension was a strong victory for solar, but is not completely safe from being dismantled by a future US president, according to Amit Ronen, director of the George Washington University Solar Institute. Ronen was involved with some of the 'behind-the-scenes' push for the recent ITC extension and authored the 2008 8-year ITC extension when he worked for Senator Cantwell.
The extension of the ITC scheme was argubaly the most important part of the passing of the colossal US$1.1 trillion spending bill in December for the US solar industry .
Solar, wind and bioenergy as a result can now enjoy federal backing until 2021. It was originally expected to be cut off at the end of this year, which arguably could have resulted in a mad rush for developers to finish products within the year to secure financing, casting doubt on the completion of projects that were not 'fully backed'. The extension should relieve some of that pressure.
The extension was hailed as a massive win for American renewable energy industries, with GTM Research originally predicting that the extension would foster US$40 billion in incremental investment in solar between 2016 and 2020. The firm also said that the extension would be most beneficial to the utility sector: increasing utility-scale deployments 73% through 2020.
Other key outcomes of a prolonged ITC include the fact that wind and solar are given time to achieve parity (or better) with conventional generation without subsidy. Furthermore, it also means that big multinationals pursuing PPAs for large off-site wind and solar transactions will continue to see competitive prices. The extension also alleviates the initial fear that was felt in the industry when the first cycle of credits came to an end: as the ITC now gradually declines over a period of years, the industry can plan accordingly, avoiding boom-and-bust cycles.
Whilst clearly a great measure for the solar industry, it is not bulletproof. Whilst unusual, it is not impossible that the credits could be repealed from the bill. Ronen spoke to PV Tech on the likelihood of this happening.
"The President has no authority to do it on their own. It would take an Act of Congress because it is part of the tax code," he said. "In theory a president could push and use the leverage that they have to try and enact that policy but technically only an Act of Congress could do that.
"It is highly unlikely, but if you were to speculate you could say Congress could change any law they want. It's not impossible."
The legislative process to remove the extension from the omnibus bill is, perhaps surprisingly, relatively simple. The provision could be removed, leaving the rest of the bill unscathed.
"In theory there is no connection – you could take out any part of that omnibus bill and just narrow in on the provision; it's not all tied together," said Ronen. "If you're passing a new law that would say, we don't want the extension anymore, you could in theory do that. But there is no political pressure to do that, other than the people that had already previously opposed the insertion of the extension in the original…but there's no hypothetical situation where that would be an Act of Congress.
"It's very unlikely to happen unless you have a Republican House and Senate and Donald Trump is president than I guess they might do that.
"But even if it was a completely Republican control, they would be unlikely to do that because solar is by far the most popular energy source in the US, even among Republicans and Independents, it polls at [more than] 80%. It would be unlikely that they would use any political capital to try and force that through, relative to a lot of other priorities they have.
"The only real way is if there is fundamental tax reform then you could see perhaps a change in all the so called expenditures that are part of the tax code. Then there might be an effort to try and streamline or get rid of a lot of those. But that's been talked about for years, and I don't see much progress in terms of consensus happening on the hill towards that end."
As things presently stand, the ITC will be extended until December 31, 2019 in its current form. After that, projects that start construction in 2020 and 2021 will receive 26% and 22%, respectively. All projects must be completed by 2024 to obtain these elevated ITC rates. For residential solar, a similar tax credit phase-out applies until the end of 2021, after which the scheme terminates.