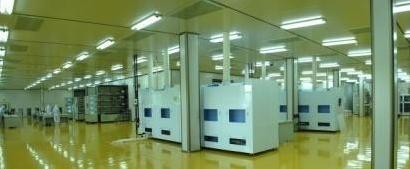 'Silicon Module Super League' (SMSL) member reported record quarterly shipments but missed guidance on total shipments, while reiterating combined cell and module full-year shipment guidance at 5.2GW to 5.5GW.
JA Solar reported second quarter 2016 net revenue of US$619.0 million, an increase of 51.9% from the prior year period and up 18.6% from the previous quarter. Gross margin was 15.3%, a decrease of 110 basis points, compared with prior year period and a decrease of 130 basis points from the first quarter of 2016.

The company reported an operating profit of US$28.3 million, compared US$23.5 million in the second quarter of 2015, and US$33.6 million in the first quarter of 2016. Net income was US$24.7 million, compared to US$20.5 million in the second quarter of 2015, and US$23.8 million in the previous quarter.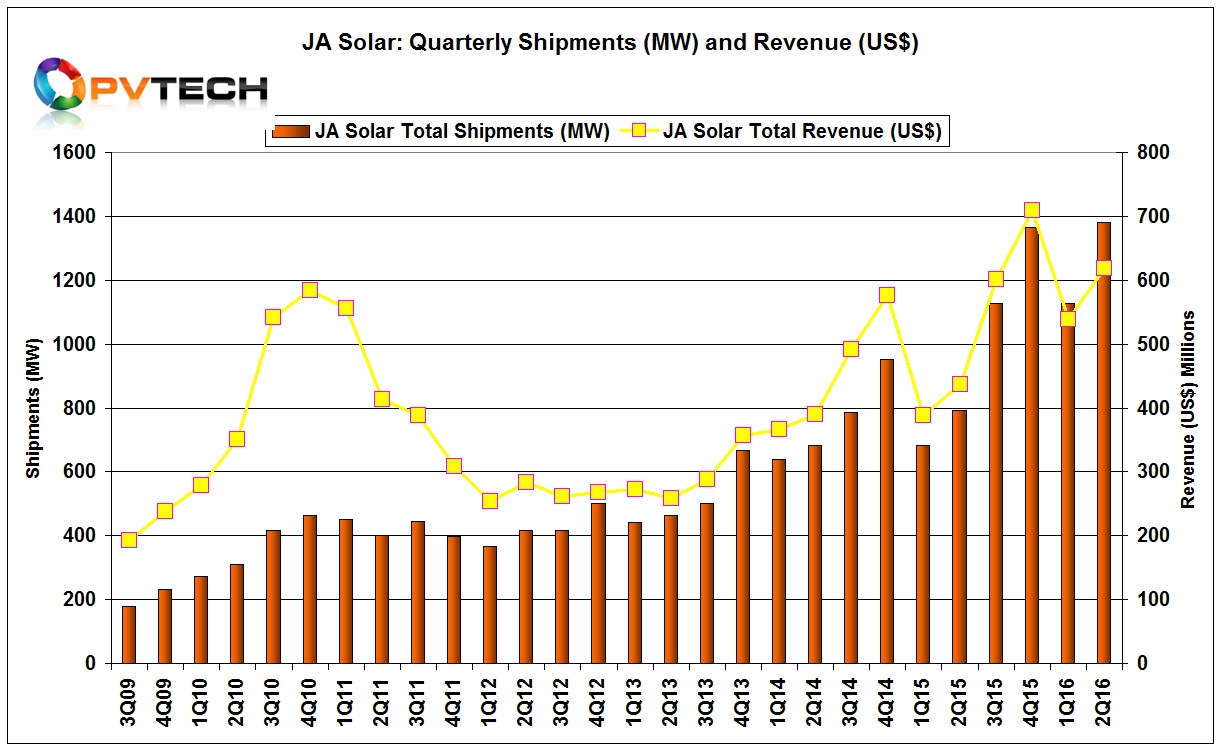 Shipments
JA Solar reported shipments of cells and cell tolling reached 95.1MW, an increase of 29.6% over the prior year period but a 20% decline from the previous quarter as the company continues to reduce third party solar cell sales.
Shipments of modules and module tolling were 1,134.2MW, an increase of 58.1% year-on-year and an increase of 23.4% over the previous quarter.
However, total shipments were 1,380.8MW, below guidance of 1,400MW to 1,500MW, which included 151.5MW of modules to its own downstream projects, compared to previous guidance of around 100MW to its downstream business for the second quarter. External shipments were up 55.5% from the prior year period and up 18.4% sequentially.
Baofang Jin, chairman and CEO of JA Solar, commented: "Second quarter results were in line with our expectations, with shipments and revenue growing over 50% year-over-year. We are also encouraged by our downstream project development achievements as we successfully connected approximately 250MW of solar projects to the grid in the quarter. As expected, China was our strongest market in the quarter, driven by accelerated activity ahead of subsidy reductions that occurred this summer."
JA Solar management were cautious over second half 2016 market dynamics, noting potential China end-market weakness.
"While regulatory change should slow the domestic Chinese market in the second half of the year, we believe our balanced global footprint and flexible business model will allow us to adjust to evolving market conditions. We are carefully controlling capital expenditures and staffing, and selling effort is focused on more robust markets outside of China. Our project business provides flexibility in our business model, since we can accelerate or slow down activity in order to balance demand for our modules," added Jin.
Guidance
JA Solar guided lower third quarter total shipments, despite retaining previous full-year guidance. The company expected shipments of 1,200MW to 1,300MW, which included 250MW to 300MW of module shipments to its own downstream projects.