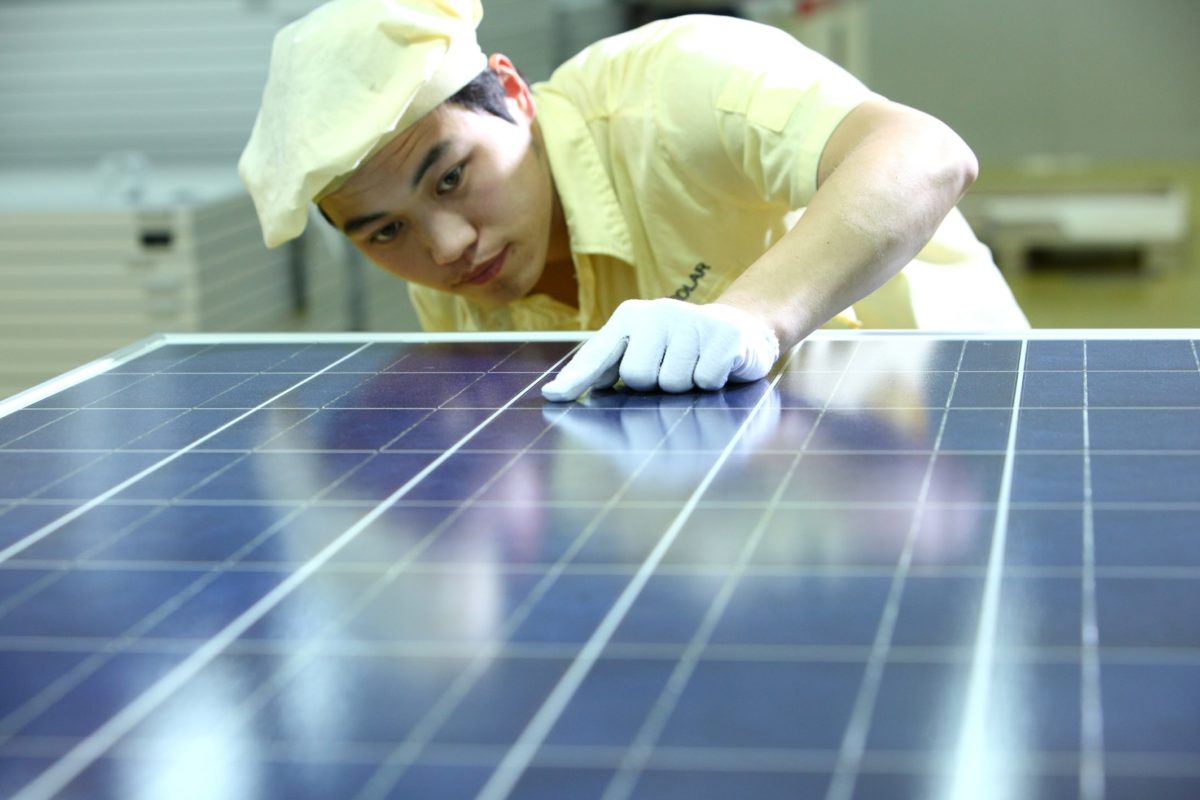 Silicon module super league member (SMSL) JA Solar has started mass production at its new 1.5GW module plant in Xingtai, Hebei province, China.
The mono-focused facility will "primarily" assemble the company's PERCIUM cells into both 60- and 72-cell configurations.
According to the JA, all the stringers at the fully-automated facility include "artificial intelligence" to switch between four- and five-busbar configurations. All production lines can also switch between glass-glass and standard modules.
"The grand opening of our fully automated module manufacturing facility in Xingtai marks JA Solar taking one step forward in terms of intelligent manufacturing," said Baofang Jin, executive chairman and CEO, JA Solar. "We will keep focusing on technological innovation as well as continue to improve the performance of our products to meet our customers' demand for high quality products."
In its full year results, announced in March, the company said it expected capex of US$350 million in 2016 as it looked to expand its capacity in line with anticipated demand. JA said it would increase in-house wafer capacity to 2.0GW, solar cell capacity to 5.5GW and module capacity to 5.5GW by the end of 2016.
Meyer Burger announced a tool order from JA Solar equating to around 1.5GW of PERC upgrades to be delivered in the second half of 2016.
While the company may be investing in new capacity, recent analysis by PV Tech showed the company, and many of its SMSL peers are laggards when it comes to R&D spending with JA outlaying just US$23 million in 2015.