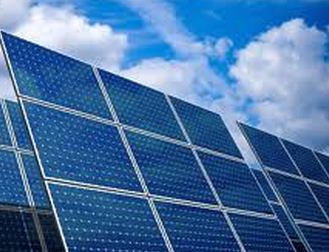 JinkoSolar, a global PV company, announced Wednesday that it has supplied 65MW of its high-efficiency Eagle Series modules to Energon Solar Sources for a large utility-scale solar project in Medak, Telangana, India.
Energon Solar is a developer responsible for the construction of the PV project under the tender of India's National Thermal Power Corporation (NTPC). The PV project is now fully operational.
Gener Miao, vice president of global sales and marketing at JinkoSolar, said: "We are pleased to corporate with Energon Solar for this remarkable project in Medak, Telangana. (The) India market is growing rapidly. We feel excited about the huge potential and will continue to expand our presence there."
It's been a successful year for JinkoSolar, as the PV module supplier's guided PV module shipments are expected to be in the range of 8.5GW to 9.0GW — an impressive growth rate after reporting 6.65GW of shipments in 2016. These 2017 totals represent a 47.5% increase from the 4.5GW shipped in 2015.