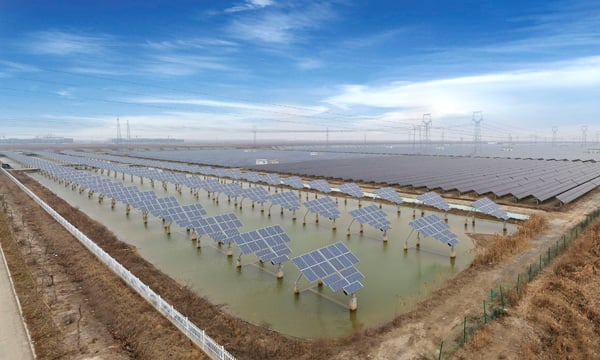 Leading global 'Silicon Module Super League' (SMSL) member JinkoSolar has teamed with electrical engineering and EPC firm, Henan Senyuan Electric Co to provide 300MW of PV modules for a major series of projects targeting low-income households in and around Lankao County, Henan Province, China.
Senyuan Electric gained approval from the local government in August, 2016 to provide a total of 486.5MW of 'poverty alleviation' PV power plants that would be implemented in two phases, although timelines were not disclosed in financial filings.
Gener Miao, JinkoSolar's vice president of global sales and marketing said: "Our collaboration with Senyuan Electric will provide thousands of low-income households with the highest quality PV modules that will ensure a sustainable generation of green energy and income for them and raise their standard of living."
The projects are said to cover 451 administrative villages with a total population of 830,000, covering a total area of 1116 square kilometers.