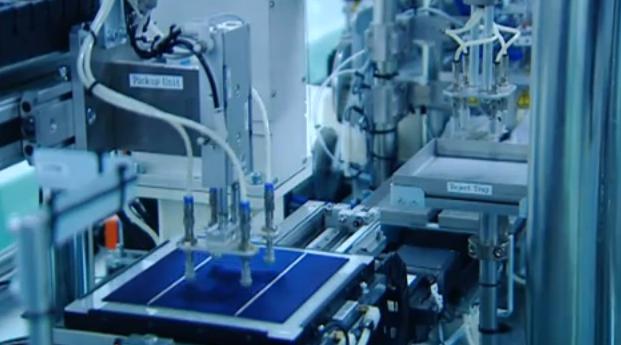 Major metallization paste producer Heraeus Photovoltaics said its recently launched 'SOL9631' Series front-side metallization paste had been adopted by leading 'Silicon Module Super League member, JinkoSolar.
Heraeus noted that the latest collaboration with JinkoSolar produced the 'SOL9631J' version of the new paste series, provided more than a 0.1% gain in solar cell conversion efficiency. This was made possible by improved electrical conductivity and fine-line printing technology with higher aspect ratio and better printability.
JinkoSolar's CEO, Chen Kangping said, "Through our highly successful partnership, JinkoSolar and Heraeus have been able to jointly develop this new-generation of Heraeus silver metallization paste and successfully integrate it into JinkoSolar's mass production process, thereby greatly improving the conversion efficiency of their solar cells."
Heraeus also noted that the new paste had proved its manufacturability for high-speed printing, which provided improved production line productivity and total production capacity at JinkoSolar.
"This testifies to the substantive progress of our strategic cooperation with JinkoSolar," added Andreas Liebheit, President Heraeus Photovoltaics. "Heraeus constantly [innovates] our products and technologies, including customized photovoltaic products and services for JinkoSolar, to enable its next generation of products to advance further. We are convinced that this collaboration with our strategic partner JinkoSolar opens up new prospects for Heraeus' customized products in the photovoltaic industry."