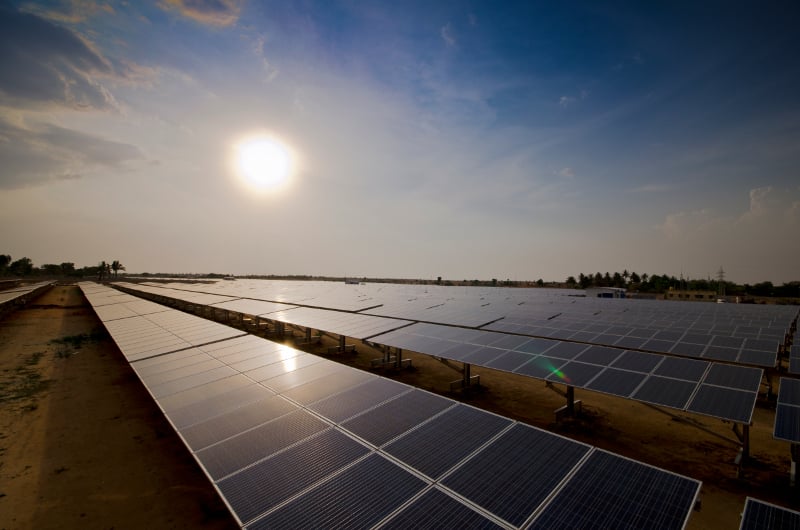 The South Indian state of Karnataka has increased its solar target from 2GW to 6GW, to bring its goals in line with those of the central government.
Jasmeet Khurana, associate director, consulting at Bridge to India, told PV Tech that all states have been asked to bring their targets in line with the 100GW by 2022 plan and this move from Karnataka is part of that, having signalled its intentions back in May last year.
Mudit Jain, consultant at bridge to India, said the new target indicates that Karnataka is already well on course to reaching its original 2GW target. This target was set in 2014 when the Renewable Purchase Obligation (RPO) was set at 3% across India. However the RPO was increased to 8% last year.
Moving away from the proliferation of giant solar parks across India, Karnataka has now also capped solar park sizes to 100MW at a single location. Meanhwile, taluks – subdivisions of a district such as a group of villages – will be limited to 200MW solar capacity each, excluding rooftop PV.
Khurana said: "The reason for the 100/200MW limits is probably for proper balancing of power. Karnataka already has a solar project pipeline of more than 3GW and concentrating solar projects in one area can lead to significant curtailment risk."
Spreading out of solar capacity is not new to Karnataka, which held a 1.2GW 'dispersed' solar auction in March 2016, which invited bids for projects of up to 20MW each in 60 separate taluks. At the time, Jain said that this policy had lowered the transparency of the auction process for developers. Some lost out on capacity even if they bid more aggressively than other successful developers, just because they were competing for different taluks.
In a previous blog for PV Tech, Khurana has already singled out Karnataka as one of the states like to suffer from solar curtailment in the coming years.
On Tuesday, Indian state-owned power equipment manufacturer Bharat Heavy Electricals Limited (BHEL) won an order to build three extra high voltage (EHV) substations to transmit power from the 2GW Pavagada solar park in Karnataka, which has already seen auction for PV capacity.