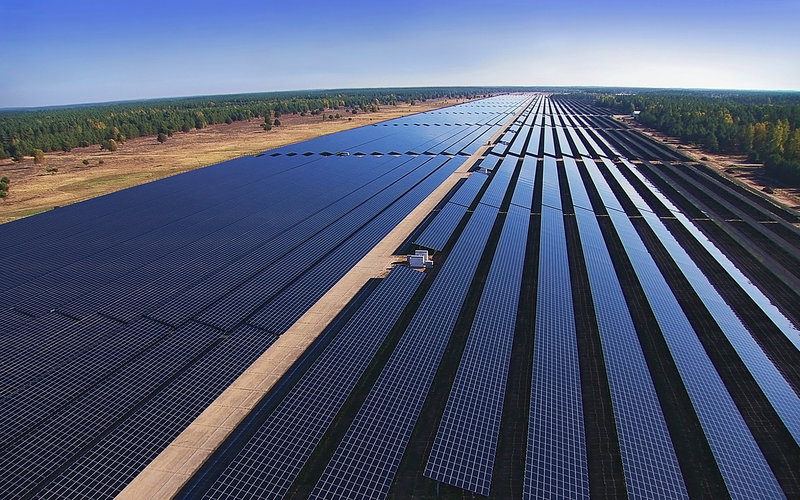 I was privileged to participate in a panel discussion on the future of large-scale solar in Europe, at Solar Power Europe's recent annual Solar Market Workshop in Brussels. The debate was healthy, but opinions were mixed and news headlines that came out of that discussion cast doubts on the future of large-scale PV power plants in Europe. At the risk of sounding pedantic, this discussion needs to be framed by a clear definition of large- or, as we prefer to call it, utility-scale solar.
In my opinion, we can safely assume that we're unlikely to see more very large PV projects, such as France's Cestas or Germany's Groß Dölln, in Western Europe, in the near future. It is increasingly apparent that projects over 100MW in capacity are going to be the exception and that 1 to 50MW PV power plants represent the new utility-scale market reality in Europe.
In this context, I would argue that while the boundaries have shifted, the industry is simply adapting to what the market needs and the inherent agility to scale up, or down, helps makes PV an attractive component of the energy mix.
Let's look at the role that PV can – and must – play in Europe: while solar PV can fill a void in peak generation capacity in other markets, Europe has all the power generation capacity that it needs, through the year. Unlike solar growth markets in other parts of the world, Europe sees solar PV and other renewables as the building blocks of the continent's energy transition; replacements for expensive and polluting conventional generation. In other words, the goal is not to supplement the region's generation capacity to meet shortfalls – it is to reduce the region's carbon footprint in line with its climate commitments and to do so in a cost-effective manner.
I would also emphasise here that utility-scale PV must be part of a comprehensive energy generation portfolio. Europe's portfolio currently relies on baseload conventional power generation assets that will eventually be replaced by clean electricity from sources such as solar PV and wind, as the region looks likely to source half of its energy from renewable sources by 2050. Ultimately, it is not unfeasible to have utility-scale renewables provide the baseload capacity, with cleaner conventional generation only ramping up to address supply gaps and peak demand.
Which brings me to the 'issue' of dispatchability that frequently makes its way into arguments against solar PV. While the economics of utility-scale battery storage systems currently do not add up, this will not always be the case as the storage industry continues to make significant leaps forward in driving up efficiencies and driving down costs.
In the meantime, however, other solutions exist: the integration and digitisation of the European power market have opened up the possibility of leveraging the continent's geographical spread to match demand. As a result, utility-scale solar PV assets in Eastern Europe can provide baseload power generation to the countries in the West hours before the sun rises in Germany or France. Conversely, West European utility-scale solar PV assets can provide baseload power generation to Romania, Turkey, and Greece after the sun has set over these countries. Similarly, Southern European assets can supply clean solar electricity to countries in the North during the winter months. And the eventual incorporation of storage would only serve to strengthen this system.
The bottom line is that claiming that the large-scale solar is "dead" is to take a unidimensional view of a multi-dimensional market. It means ignoring the resurgence of utility-scale programmes in France and Germany, which are looking at about 1.2 gigawatts of additional capacity. It also means ignoring the fact that utility-scale PV projects are achieving a levelised cost of electricity in Europe that ranges from 8 to 9 euro cents per kilowatt-hour, which is lower than any other conventional generation source.
Simply said, it is premature to eulogise utility-scale solar. What the industry needs in order to continue contributing to Europe's energy transition is a regulatory environment – not be confused with subsidies – that encourages growth and innovation.