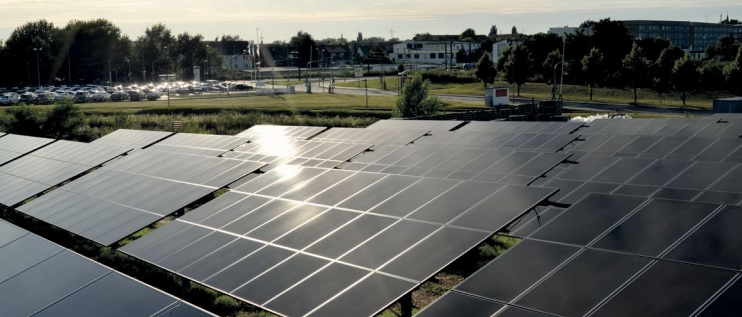 A new 1MW green field community solar project has been completed in the German state of Saxony-Anhalt, making it the largest project of its kind in the region.
Citizen's energy cooperative Helionat eG raised more than €1 million of investment needed for the 992kWp project which was completed at the end of October 2016 on a former landfill site near the state capital Magdeburg.
Almost 6,300 CIS modules by Solar Frontier have been installed to form the project, which were selected due to their high performance and shade tolerance. As PowerModules continue to produce significant yields in partial shade, the modules could be set up at smaller intervals to each other compared to other module technologies.
With a predicted yield of almost 1 GWh per year, the energy produced can power around 620 German households.
All the electricity produced will be fed into the public grid at a rate of 8.9 cent/kWh paid by the Federal Network Agency. The profits will be distributed to the cooperative members every year and as a result, investors also benefit economically from their environmental commitment in the long term.