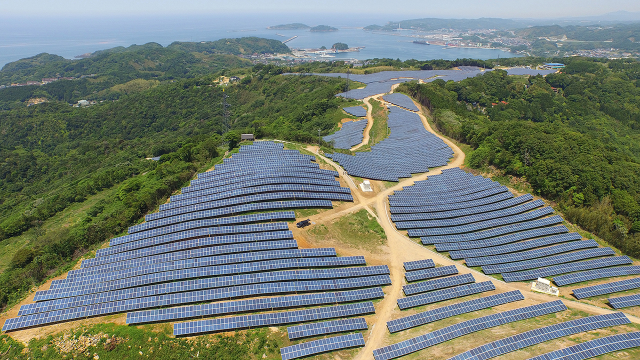 LG CNS announced Tuesday that it has a won the contract to develop a 55MW solar project in Shin Mine of Yamaguchi prefecture, Japan.
The project amounts to approximately US$142 million, with construction expected to last 18 months. As a result, commercial operation is expected to begin in May 2018. The installation was ordered by Canadian Solar.
With this contract, LG CNS boasts a pipeline of 162MW worth of construction in Japan, which is the highest among Korean companies.
The Shin Mine Project is the fifth solar power plant project run by LG CNS in Japan. Currently, LG CNS is negotiating an additional 100MW solar power plant project in Japan.
Ha Tae-seok, executive director of LG CNS in charge of new energy business, said: "This Shin Mine Solar Power Plant Project will become a solid foundation for expanding our business in Japan, which is a difficult place for foreign companies to advance into, and we will expand our overseas energy business through close cooperation with global partners while developing eco-friendly energy business in Japan."