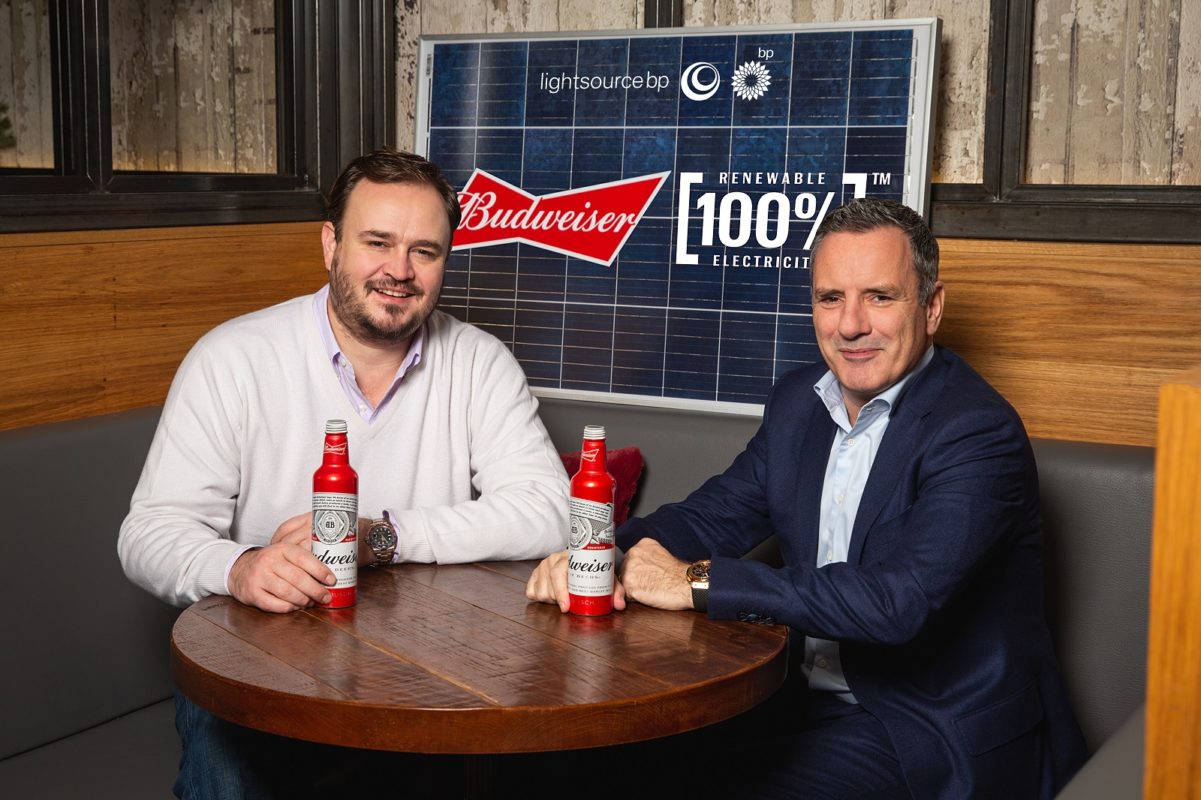 Solar developer Lightsource BP has clinched a deal with Budweiser brewer AB InBev which it says is the UK's largest ever unsubsidised solar package.
Under the agreement, Lightsource BP is to develop 100MW of utility-scale solar farms, backed by 15-year power purchase agreements signed with AB InBev.
Power from the solar farms will be used by two of AB InBev's UK-based breweries – in Magor, South Wales and Samlesbury, Lancashire – with all products sold in the UK to bear a logo which encourages consumers to choose a beer that is brewed using 100% renewable energy.
The projects are to be connected by the end of 2020.
Jason Warner, zone president for Europe at AB InBev, said the brewer was committed to delivering its products sustainably.
"This deal is about driving positive change in what people buy in their weekly shop, order in the pub or drink with friends. We want to build a movement towards celebrating and growing renewable electricity, and are asking our consumers, customers, colleagues, business partners and fellow companies to join us – we are making our 100% renewable electricity symbol available for any brands who share these values," he said.
Meanwhile, Nick Boyle, chief executive at Lightsource BP, added: "We have reached a pivotal point in the UK energy sector where unsubsidised solar is going to truly make its mark as the cheapest form of energy generation, even compared to wind. We are proud to be at the forefront of this transition with AB InBev, demonstrating that solar makes an ideal partner for corporate power."
Earlier this month PV Tech sister publication Solar Power Portal revealed that Lightsource BP had amassed a 300MW pipeline of PPA-backed solar to be developed in the UK, as activity in the UK market looks set to re-ignite in 2019.