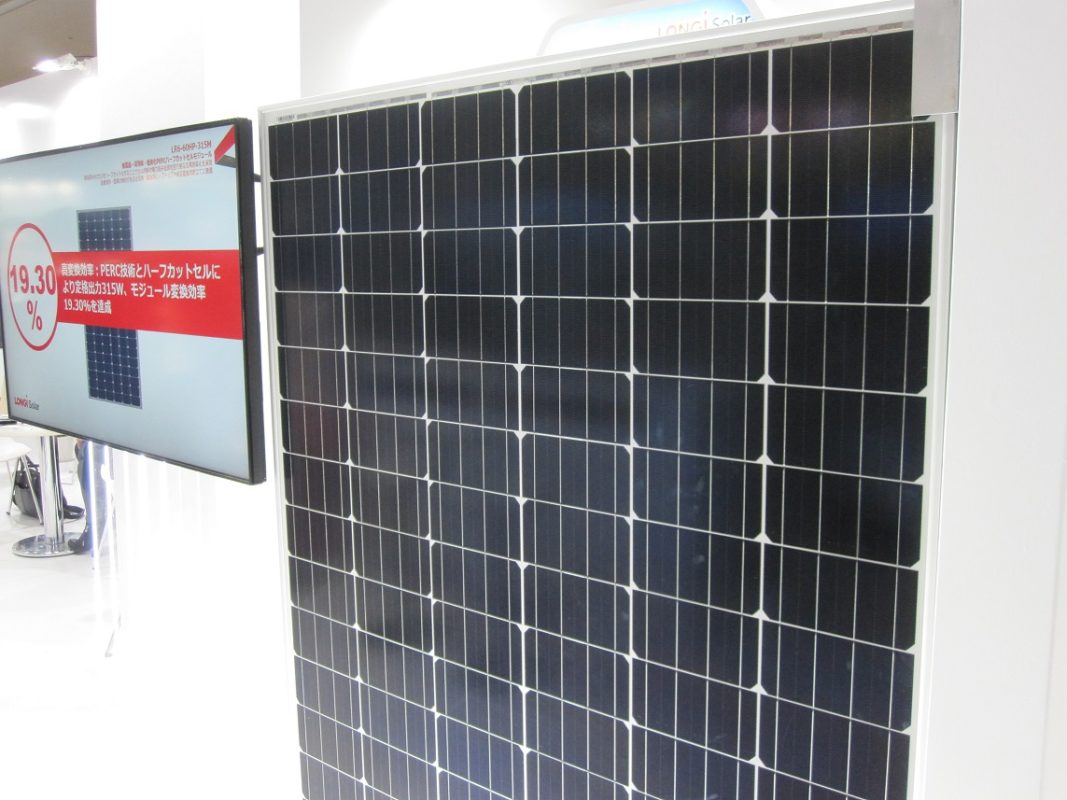 LONGi Solar, the Chinese module-making subsidiary of the silicon wafer group which manufactures monocrystalline silicon modules exclusively, made its debut appearance in Japan at PV Expo.
The company acquired solar cell and module maker LERRI Solar in 2014 and assimilated it into the wider group and has also expanded into downstream project execution in China. Only forming its Japanese arm late last year and appointing a president to run operations in the new market a couple of weeks ago, the company now hopes to ship up to 200MW of modules into Japan this calendar year.
"People ask us, why would you want to go into Japan at this time when the feed-in tariff (FiT) is dropping and the market is shrinking? Because we want to be the people to help Japan get rid of the FiT as early as possible," Richard For, VP for global sales and marketing for LONGi told PV Tech at the show.
"We believe we can provide high efficiency modules so that the industry in future doesn't have to live on the FiT. In China we think in 3-5 years we'll have grid parity, but here, because the projects are smaller and labour is more expensive we calculate it'll be more like 5-7 years. We are committed to help Japan to get away from dependency on FiTs."
While it is still early days for LONGi in Japan, For said that in the near future the company will set up warehousing and logistics operations there. According to For, the Japanese market is more demanding than the Chinese when it comes to after-sales service and said LONGi is committed to providing this. He also said that in a market in the midst of migrating from primarily ground mounted PV to rooftops and self-consumption, high efficiency mono cells could be a good solution.
"Japan is a very small area by size but it is the number three PV market in the world. Japan really likes green energy, likes solar, that's the history of Japan that we appreciate very much…we already see the market moving towards residential in the coming years because the FiT is getting less and less but that's good for mono players because we provide higher efficiency, because we are looking at the dollar per kWh, not the dollar per watt, that's the difference."
Richard For was convinced of the suitability of mono modules for the Japanese market for this reason. Partly due to LONGi's efforts, mono has increased its market share in China from less than 5% in 2014 to 27% in 2016. The company had brought a range of products to the show, all made with LONGi's p-type mono PERC technology. This included 305w modules as standard for the residential market, half-cells which use 60 pieces and reach 315w of output and glass-backed modules suitable for Japan's increasingly popular floating PV installations. The modules on display at the Tokyo show all have 18.7% conversion efficiency as standard.
Read our interview with LONGi's director of wafer quality management, Xie Tian, here.