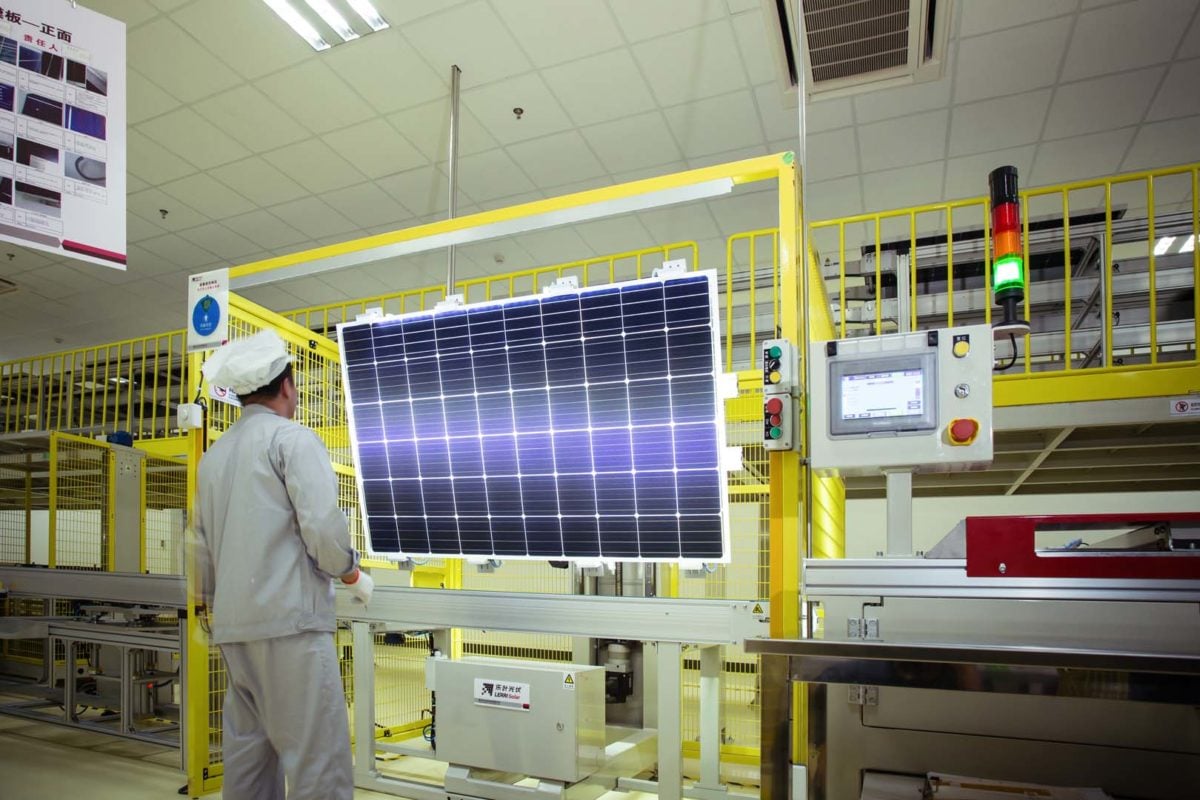 LONGi Green Energy Technology, the world's largest dedicated manufacturer of monocrystalline wafers and its subsidiary, LONGi Solar, a member of the 'Silicon Module Super League' (SMSL) has reported first half year results that included record quarterly shipments, operating income and R&D spending.
LONGi Group reported first half 2018 operating income of approximately RMB 10.02 billion (US$1.49 billion approx.), compared to US$995.2 million approx.), in the prior year period, an increase of 59.36%.
On a quarterly basis, LONGi reported second quarter operating income of US$956.1 million, compared to approximately US$569.1 million in second quarter of 2017, a 68% increase year-on-year.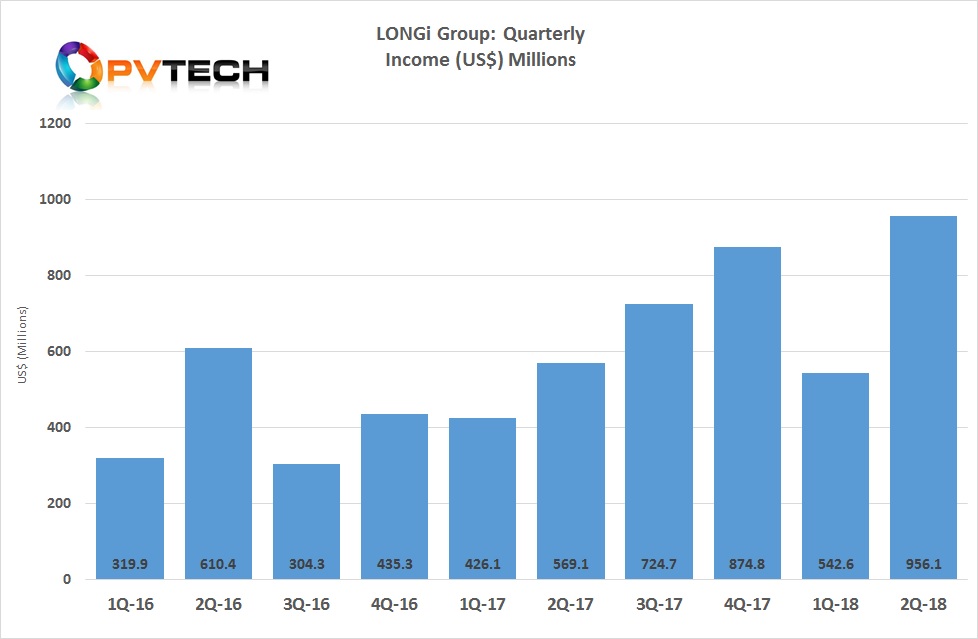 The second quarter income exceeded LONGi's previous quarterly record set in the fourth quarter of 2017, when the company reported an operating income of approximately US$874.8 million.
Although the company mirrored many competitors in reporting relatively soft first quarter results, sue to seasonality in key markets, including China, LONGi's significant increase in shipments of mono wafers and mono PV modules were behind the operating income growth.
The company reported first half year 2018 mono c-Si wafer production of 1.544 billion pieces, with 758 million pieces old externally and 786 million pieces were used in-house, compared to the first half of 2017 when external sales volume was 449 million pieces, and in-house consumption was 419 million pieces
In the first half of 2018, PV module shipments reached 3,232MW, including sales of 2,637MW and 375MW of modules use for its downstream PV project business, which included a number of poverty alleviation projects in China.
However, the major change in module shipments came from international sales, which accounted for 687MW in the first half of 2018, 18 times higher than the prior year period.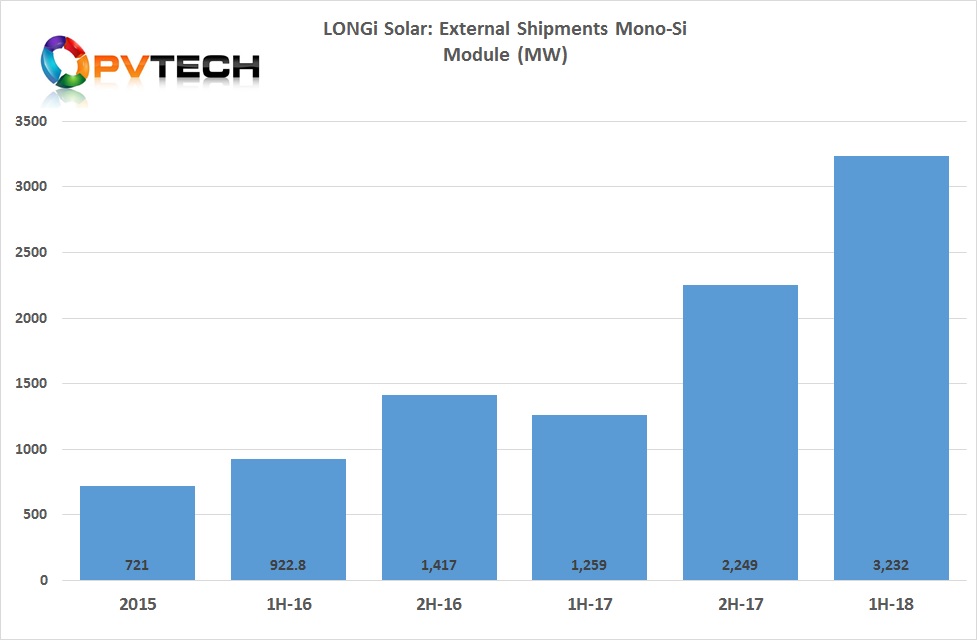 Less spectacular than the operating income growth was the net profit in the first half of 2018, which reached RMB 1.307 billion (US$190.98 million approx.), a year-on-year increase of 5.73%. The company reported a gross profit margin of 22.62%. However, LONGi remains one of the most profitable PV manufacturers.
The squeeze on profit and margins were mainly attributable to average selling price (ASP) declines, initiated by trade tariffs and the late impact of the Chinese Governments '531 New Deal'.
PV Tech had previously reported that LONGi surpassed long-term R&D spending leaders First Solar and Sunpower for the first time in 2017, having allocated over US$175 million to a range of R&D activities at the ingot/wafer level through to cell and modules, which set a new R&D spending record.
In the first half of 2018, LONGi reported R&D spending in the reporting period to have reached approximately US$105 million, a year-on-year increase of 61.80% and accounting for 7.18% of operating income in the reporting period, a new industry record.
To put this in perspective, First Solar's 2017 annual R&D spending totalled US$88.6 million and Sunpower spent US$80.7 million.