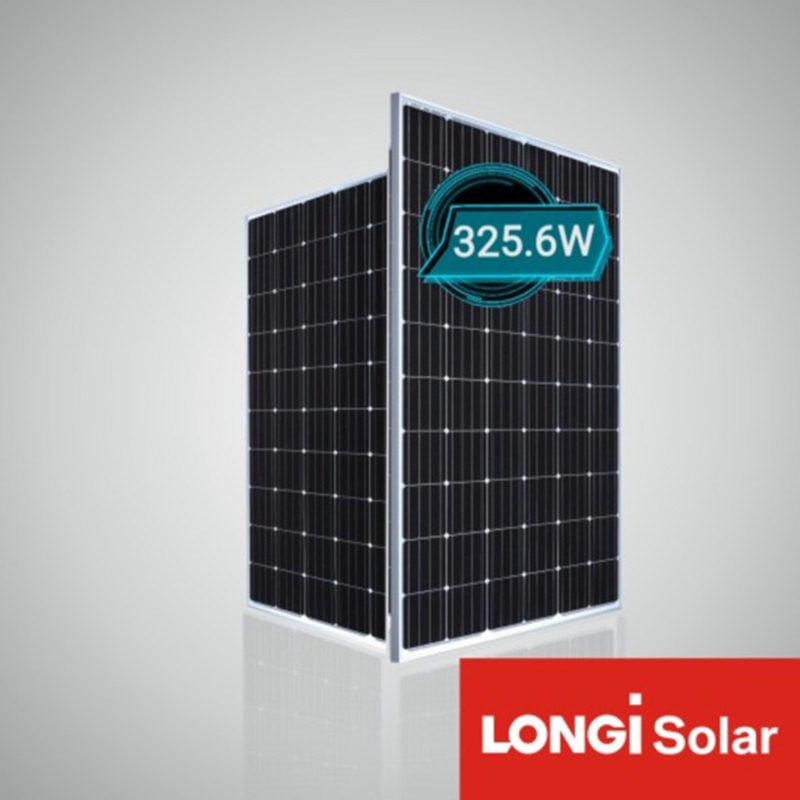 Leading mono-crystalline solar cell and module manufacturer LONGi Solar has reported that its 60-cell 'Hi-MO1' module has achieved a power output of 325.6W under standard testing conditions (STC) with a conversion efficiency of 19.91%, verified by TUV Rheinland Shanghai Lab.
The Hi-MO1 module uses M2 size P-type monocrystalline wafers and PERC (Passivated Emitter Rear Cell) technology with mass production conversion efficiency of 21.9%.
The company had previously reported at the end of 2016 that the module had achieved a power output of 316.6W.
Li Wenxue, President of LONGi Solar said, "LONGi Solar has always been committed to providing the most efficient products with the best quality and cost performance to end customers. We have been investing in R&D consistently, and achieved remarkable results in delivering higher and higher efficiency products. The 325.6W is a result of LONGi Solar's continuous innovation following our parent company LONGi Group's philosophy, and is also LONGi Solar's commitment to the industry. In the future, LONGi Solar will continue to accelerate the technological innovation, and make contributions to LCOE reduction and aim to achieve grid parity."
LONGi Solar also noted that Hi-MO1, which was launched in 2016, was the only P-type monocrystalline module with less than 2% first-year power degradation, limiting LID (Light Induced Degradation).
TUV Rheinland awarded the module its "All Quality Matters" PV Module Energy Yield Simulation Award in 2016 within the mono category.
LONGi Solar recently launched its first high-performance mono-PERC bifacial module series that comes in both 60-cell and 72-cell configurations. LONGi Solar's 365W Hi-MO2 module was said to have entered mass production.