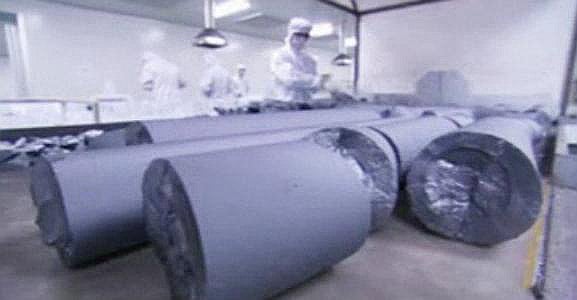 Leading fully-integrated high-efficiency monocrystalline module manufacturer and 'Silicon Module Super League' (SMSL) member LONGi Green Energy Technology has secured an ultra-high-quality polysilicon supply agreement with China-based polysilicon producer Daqo New Energy Corp.
Daqo said that the polysilicon supply agreement with LONGi amounted to 39,600MT over a 32-month period. Financial details were not disclosed.
Baoshen Zhong, Chairman of LONGi, commented, "Daqo New Energy's polysilicon meets the stringent purity requirements we have for the production of high-efficiency mono-crystalline solar products. This supply agreement with Daqo New Energy will allow us to expand production capacity of our high-efficiency mono-crystalline solar products to meet the growing demand from our downstream customers. Daqo New Energy's ultra-high-quality polysilicon and reliability make them the ideal strategic supplier, and we look forward building a deeper partnership with them."
LONGi had recently secured a three year deal to purchase polysilicon from Korean-headquartered polysilicon producer OCI Co worth around US$1.02 billion and amounted to 64,638MT being purchased for its subsidiaries that produce monocrystalline silicon ingots and wafers locate in Yinchuan, Baoshan, Lijang and Ningxia, China.
LONGi had reached a nameplate ingot/wafer capacity of 15GW at the end of 2017, up 2GW from previous plans as the company accelerated production ramps to meet demand. However, the company is planning to expand wafer capacity to 28GW by the end of 2018 and 36GW by the end of 2019. LONGi also said that the plan was to achieve 45GW by the end of 2020.
Daqo has also recently announced plans for expanding production by at least 12,000MT in less than 18-months that will be dedicated to supplying high-efficiency monocrystalline wafers producers, due to continued strong demand.
Daqo had said that the Phase 3B expansion at its Xinjiang, China facility was expected to start pilot production in the first half of 2019. The expansion would lead to a total annual nameplate capacity of over 30,000 MT by the end of the second quarter of 2019.