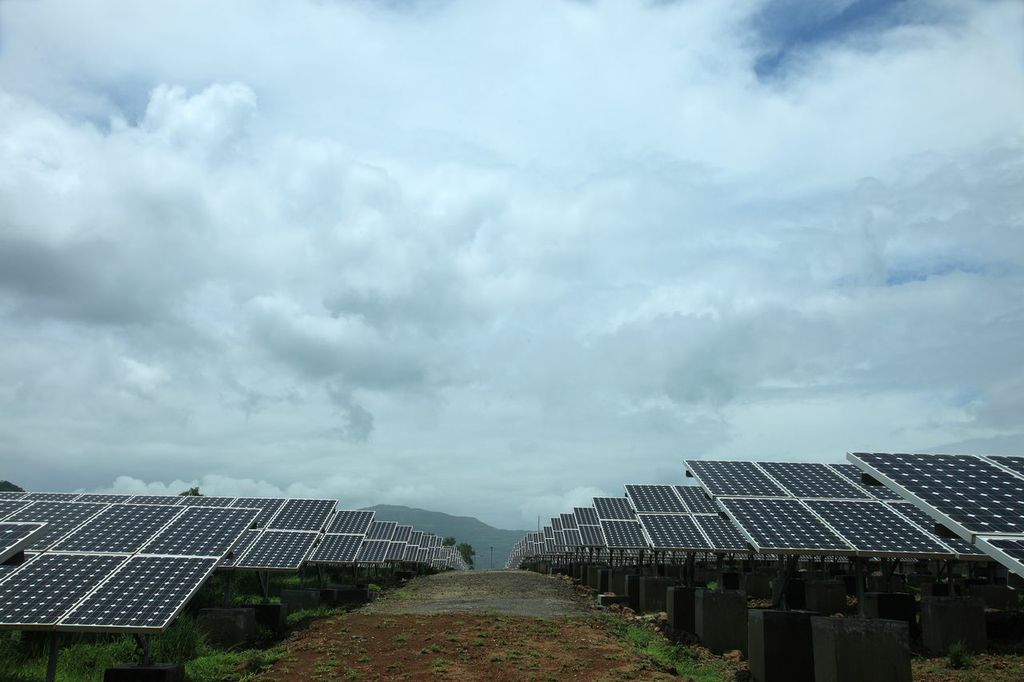 Indian power giants Tata Power Renewable Energy and Adani have put in the lowest ever bids for solar capacity under Indian's Domestic Content Requirment (DCR) rules, going below INR5/kWh (US$0.075) for the first time.
The firms won a 50MW project each in the Pavagada Solar Park in the southern state of Karnataka and must use locally sourced PV equipment.
Jasmeet Khurana, associate director, consulting, Bridge to India, told PV Tech that the low prices are the result of both firms having cell manufacturing capacity within India. Tata already has cell capacity in operation and Adani is set to have its own production facility up and running in time to deliver to its solar power project.
The manufacturing arm of Adani is Mundra Solar PV, which is expected to start ramping 1.2GW of solar cell and module capacity from October, 2016 onwards as part of a first phase expansion.
Tata won with a bid of INR4.84/kWh (US$0.072), meanwhile Adani went for INR4.86/kWh.
Two other developers, Kalthia Engineering and Construction, and Azure Power lost out.
The previous lowest bids in the DCR category were in Rajasthan where Janardhan Wind, Suzlon and Maharashtra Seamless all put in bids just above the five rupee per unit mark.