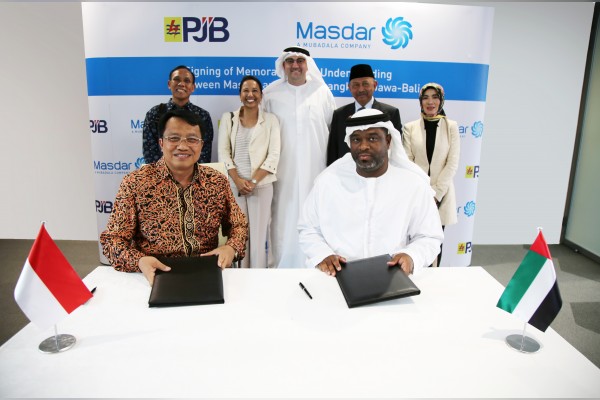 The UAE's Masdar group has formalised its cooperation with Indonesia with the signing of a memorandum of understanding (MoU) with Indonesian state power firm PT PJB.
The Southeast Asian country is targeting a renewable energy contribution of 23% by 2025 and 31% by 2050.
The latest MoU will focus on project development in the Sumatra and Java-Bali districts, according to a statement from Masdar.
"We look forward to further developing our excellent relationship with PT PJB to help unlock Indonesia's vast potential for renewable energy," said Bader Al Lamki, executive director, Clean Energy, Masdar.
"Masdar has been at the forefront of accelerating the adoption of solar and wind power for more than a decade. We have accumulated a wealth of expertise which will be invaluable as we work in partnership to identify the most commercially viable and impactful projects in support of Indonesia's clean energy targets."
The agreement follows on from a meeting in the early summer when Indonesian papers reported that plans for floating solar projects had been a key focus. There has been a spate of floating solar project announcements in Europe and China in 2017.