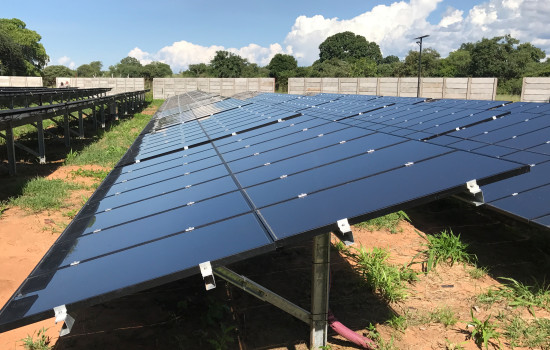 Swiss-based renewable energy company The meeco Group have installed the largest solar plant in Zimbabwe.
The project boasts a generation capacity of 216kW and marks a major turning point for a country strongly dependant on fossil fuels. The mecco Group recently equipped the facility of a Zimbabwean company with its solar power solution, sun2live.
The new PV project is featured in two areas. The first site holds a 152 kWp sun2live solution and will be installed close to a lake — from where the facility gathers water for its production. The solar project will produce energy used to power the pumps that process the water.
The second 64kW system will be mounted at the company's facility and will cut down on diesel consumption. The installation will lead to a yearly reduction of approximately 134,000 litres of diesel and cut down on 280 tonnes of CO2 annually.
Sebastian Bovensiepen, The mecco Group's chief operating officer, said: "Ensuring a reliable energy supply is often a big challenge African farms and companies have to cope with. Load shedding, power cuts or remote off-grid areas lead these companies to search for alternative energy sources. In comparison to expensive, polluting and high-maintenance diesel generators, PV energy systems such as the sun2live offer an eco-friendly solution, which additionally ensures lower costs for generating electricity."