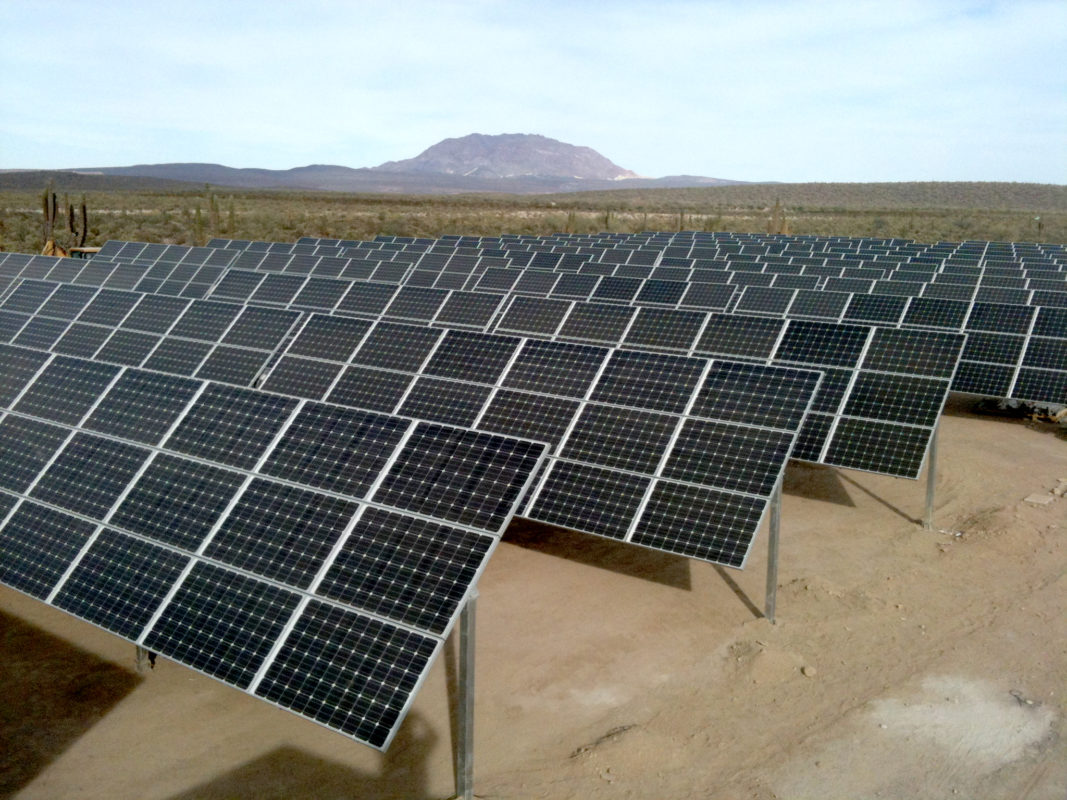 Mexico's liberalised electricity market traded openly for the first day this week as conditions continue to improve for solar developers.
Bloomberg reported that the first day of trading yielded average prices of 354.69 pesos per MWh (US$19.21/MWh). Prices in Texas in 2016 are averaging US$21.07/MWh, according to data from the US Energy Information Administration (EIA).
The liberalisation is part of sweeping changes to the country's energy market that have broken down monopolies and opened the door to greater competition. The country also introduced an ambitious climate strategy as part of the changes.
UK developer Hive Energy, has targeted the country opening an office in Mexico City this month.
Bernardo Fernandez, director of Hive Energy Mexico, said that despite its access to cheap natural gas, the government has set a target of generating 35% of its electricity from clean sources by 2025.
"With an amazing solar resource, and an energy reform that has liberalised the market, Hive believes that solar will be a key component of the energy mix in the country in the coming years," said Fernandez.
"Essentially, due to falling installation prices and abundant resource, solar could be at grid parity in the very-short term," Fernandez told PV Tech, "and as a result, become one of the more viable energy sources for the country."
According to Fernandez, the country's economic growth means it needs another 22GW of generating capacity, creating huge potential for large-scale solar projects.