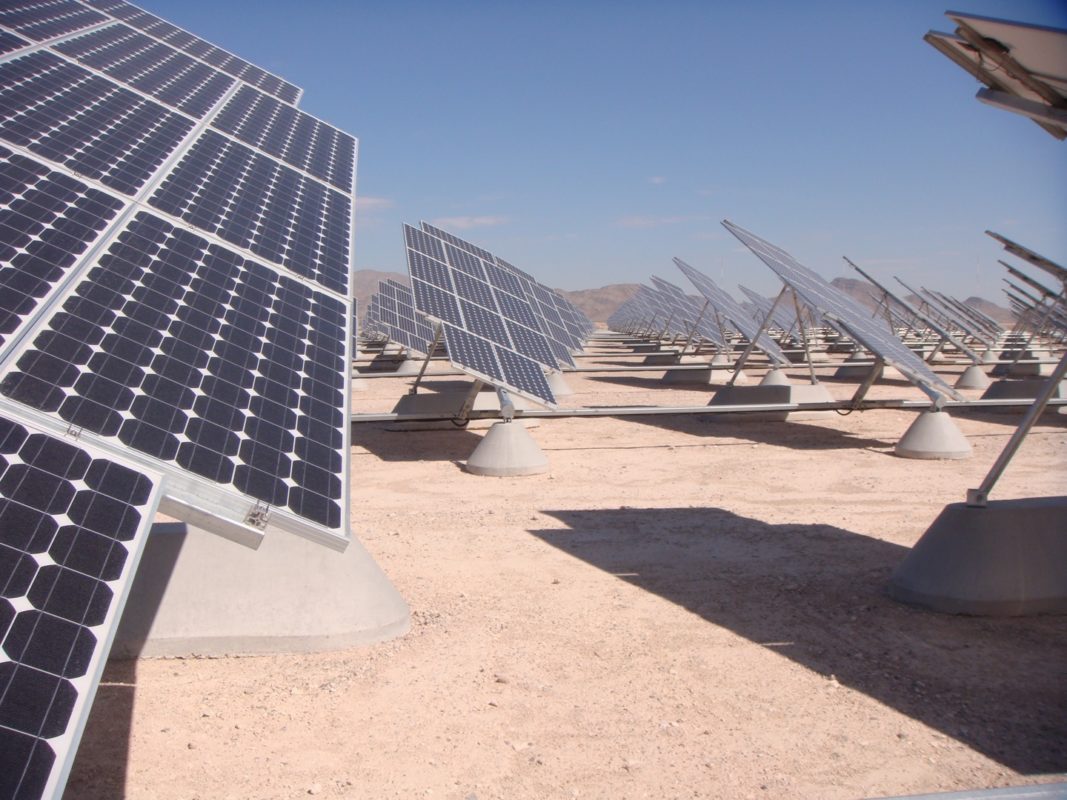 Mexico recently awarded a bevy of renewable energy contracts in its first auction following the overhaul of the state-owned electricity market, with many of the winners now revealing details of scheduled PV projects.
Despite a shaky start due to an unforeseen algorithm error, the revised results for the auction were impressive, far succeeding government predictions. Overall, 1,860MW spread between 11 different solar projects and a combined four million Clean Energy Certificates (CELs) were awarded. While the auction was open to multiple sources of renewable energy, solar came out on top, securing 74% of the capacity in the tender.
The auction's biggest winner, Enel Green Power (EGP), with 992MW and 2.25 million CELs secured, has already confirmed three PV projects. EGP revealed it will be investing approximately US$1 billion in the construction of the plants. With this, EGP strengthens its position as the leading renewable energy operator in Mexico in terms of both project portfolio and installed capacity.
"Mexico is a pivotal market for all serious players in this field due to its huge potential in clean energy and stable regulatory framework," said EGP CEO Francesco Venturini in a statement. "The nearly 1GW we have just been awarded, in addition to the capacity already in operation and under construction, have turned us into the main player in the country."
The most ambitious project, Villanueva, is to be built in Coahuila, in the north of Mexico, with a 427MW capacity to generate about 973GWh per year. The second project, Villanueva 3 will also be built in Coahuila, with an installed capacity of 327MW and is expected to produce about 738GWh per year. The final project will be located in the state of Guanajuato and is the 238MW Don José PV plant, expected to generate around 539GWh per year.
The projects are expected to begin construction in 2018 and are forecasted to collectively generate more than 2TWh of clean energy per year, making a significant contribution to the country's renewable energy goals.
The auction's next biggest solar winner SunPower, with just over 500MW of energy and associated CELs, won 25% of the overall solar energy awarded. Unlike EGP, SunPower are still working through project logistics, citing various factors, including contract execution, to be contingent on the subsequent development and construction of the projects.
However, in December last year, SunPower announced a long-term PPA which stipulated the company would provide 36MW of solar power to Grupo Aeroportuario del Sureste, a private Mexican airport group. Construction on this venture is scheduled to start this year, and SunPower will also provide O&M services, including monitoring power plant production.
Recurrent Energy, owned by Chinese PV giant Canadian Solar, came away with 63MW and 140,970 CELs. The company will develop a solar power project in Aguascalientes, which is expected take a little more than two years to become operational; and is scheduled to be connected to the grid in September 2018.
"We are delighted to announce this win in Mexico, which expands our late stage solar project pipeline in OECD countries, and positions us well for further growth in this important emerging market," said Shawn Qu, chairman and CEO of Canadian Solar.
Collectively, the projects spell out good things for solar development in Mexico. The implications of the auction are exponential growth for the Mexican solar industry, with a 521% increase in 2016 expected. The next auction of its kind is to take place in April, according to Mexico's Secretary of Energy.