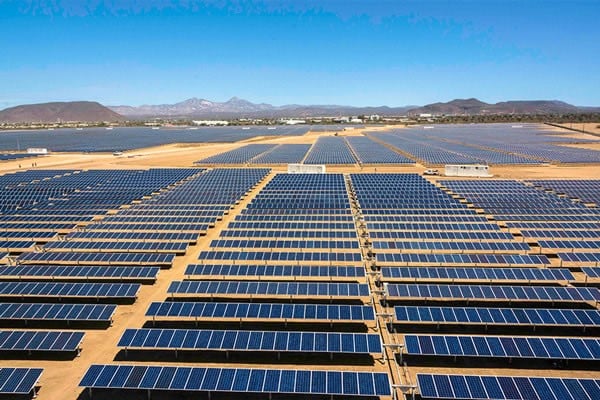 One of the Mexico's largest private energy firms is working to bag US$395 million worth of loans to finalise a 376MW PV portfolio, the first it has ever deployed.
The World Bank's International Finance Corporation (IFC) is considering a request by IEnova, a gas giant and a subsidiary of US utility Sempra Energy, for funding to support four solar projects:
Pima Solar (US$115 million), an already operational 110MW plant in Sonora backed by a 20-year PPA
Rumorosa Solar (US$50 million), a 41MW Baja California plant nearing commercial launch
Tepezalá Solar (US$100 million), a 100MW plant in Aguascalientes set to go live in Q2 2019
Don Diego Solar (US$130 million), a 125MW Sonora plant poised to enter operations in Q4 2019
A fifth installation could follow if other lenders demonstrate "sufficient appetite", the IFC said this week as it disclosed details of IEnova's projects. The corporation is said to be mulling whether to contribute US$100 million of the overall US$395 million A/B/Parallel facility under consideration.
The decision on the firm's funding request rests with the IFC's board of directors. Ahead of the verdict, the World Bank development financier has been busy assessing the projects' environmental and social impacts through site visits, meetings with IEnova's staff and others.
Should it go forward, the IFC's financing boost would speed up the deployment of large-scale solar in Mexico, a country singled out by IRENA after its PV capacity surge (674MW to 2.5GW) between 2017 and 2018.
IEnova aside, the PV pipeline is swelling – an Engie-Tokyo Gas venture alone could add 746MW – but faces an uncertain political environment, with auction cancellations and contract renegotiations both becoming a reality under new president Andrés Manuel López Obrador.
See here for more background on IEnova's funding request