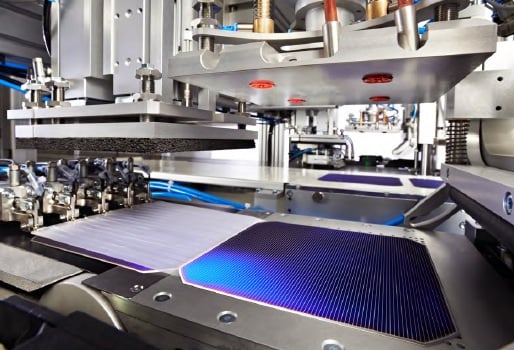 PV manufacturing equipment supplier Meyer Burger has revised down full-year 2015 revenue guidance on the back of delays in completing some large- and mid-sized orders before year-end.
Meyer Burger noted that final acceptance for a number of machines and systems originally expected to meet the 'Completed Contract Method' for accounting order revenue acceptance before the end of the year would be pushed into the first half of 2016.
Therefore, the company said its revenue guidance would be lowered from CHF400 million (US$397.4 million) to between CHF290 million to CHF340 million, resulting in a negative EBITDA of between CHF40 million and CHF65 million (US$39.7 million to US$64.5 million) in 2015.
Increased order intake
To soften the blow, Meyer Burger also said that it was experiencing a strong increase in new orders, which totalled CHF 367 million (US$364.7 million) by the end of October 2015, a 44% increase over the prior year period.
Meyer Burger had reported new order PV segment intake (PV Tech estimates) for the first half of 2015 at CHF165 million (US$163.9 million), equating to over CHF200 million (US$198.7 million) in total (all segments) new orders in the four months since reporting first half year results.
Only last week, SolarWorld confirmed to PV Tech that it had been experiencing delays in completing its PERC (passivated emitter rear contact) migration and ramp at its US facility.
The company noted that the strong increase in incoming orders was mainly due to various large- and mid-sized orders for PV systems and solutions, demonstrating "improvement in investment behaviour by customers and an increased technology demand to further improve solar cell production lines in terms of cell efficiency and performance capabilities with new technologies", according to the statement.
A swathe of new capacity expansion announcements tracked by PV Tech have been made in the first nine months of 2015 that total over 22GW, while announcements in November this year already exceed those set in the same month of 2014, which almost surpassed 5GW and are on track to be the highest reported since 2012.