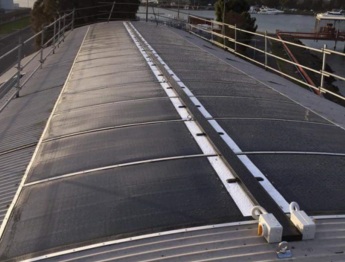 Flexible CIGS thin-film producer MiaSolé, a subsidiary of struggling Hanergy Thin Film Power Group, is offering its BIPV products in Nordic countries including Denmark, Finland, Norway and Sweden through a sales agreement with Finnish firm, Virte Solar.
Virte Solar, a subsidiary of Virte Metal Corporation that builds metal roofing systems, will use MiaSolé's flexible substrates for BIPV applications, such as commercial and agricultural rooftops.
Last year, Germany-based CIGS module manufacturer Solibro, another Hanergy subsidiary, was reported to have severely curtailed production due to its parent company's financial issues.