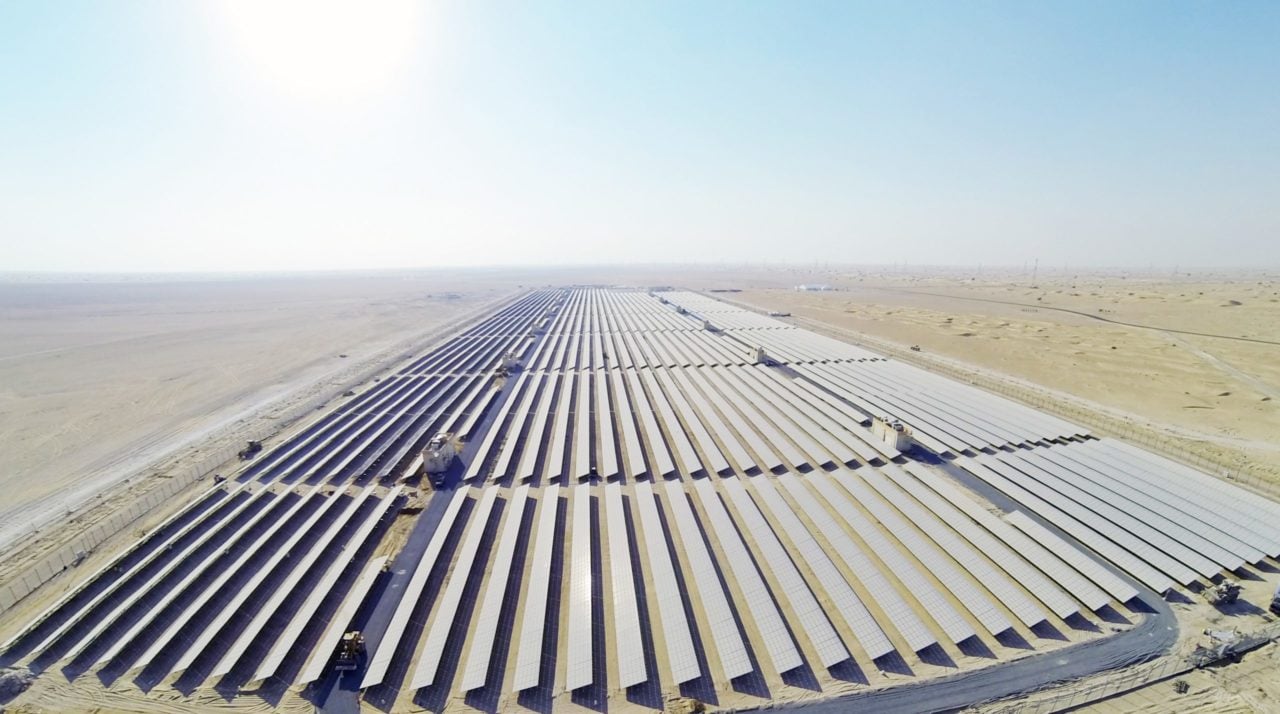 The Middle East will launch the procurement of more than 4GW of solar power in 2016, according to a new report by the Middle East Solar Industry Association (MESIA).
With around 3GW added to the region's pipeline in 2015 and another 4GW expected this year, the market's arrival as a gigawatt-scale source of solar demand has been solidified. The 2016 MESIA Market Outlook anticipates the procurement to be led by 2GW in Algeria, 1,150MW by the UAE (800MW in Dubai, 350MW in Abu Dhabi) as well as a further 250MW in Egypt and 245MW in Morocco. Jordan (120MW), Kuwait (85MW) and even Saudi Arabia (170MW).
Dr. Raed Bkayrat, director of research at MESIA and author of the report, told PV Tech that the track record of Dubai's 13MW project installed in 2013, coupled with the financing of a further 200MW second phase, has opened the floodgates.
"I think Jordan's [state utility firm] NEPCO also played a role demonstrating that this can be done with its second-round direct bidding process. The four lowest bidders were around six and seven US cents per kWh. The fact that someone has done it now makes life easier for the others," he said.
While conventional wisdom might suggest that plummeting oil prices would leave the region short of cash to develop projects, the reality on the ground is different. According to Dr. Bkayrat, the fall in oil revenues has instead hastened fossil fuel subsidy reform and encouraged governments to pursue public-private partnerships for infrastructure investment instead of taking full ownership.
"Five years ago when oil was US$100 they were enjoying massive revenues and investing heavily in infrastructure; they were not too worried by the energy subsidies and they didn't pay too much attention to solar," he said. "They started talking about solar five years ago but the motivation wasn't there because the cash was flowing in nicely. Most of the projects they were tendering were on an EPC basis and the government owned the asset, they weren't public-private partnerships or an IPP model. As cash started drying up, this brought to a halt the infrastructure projects tendered on an EPC basis and forced the government to revise their subsidies."
The end result is a price driven procurement process on an increasingly even playing field. According to Bkayrat, the adjustment to subsidies means solar is becoming the most-cost effective power generation option in the region.