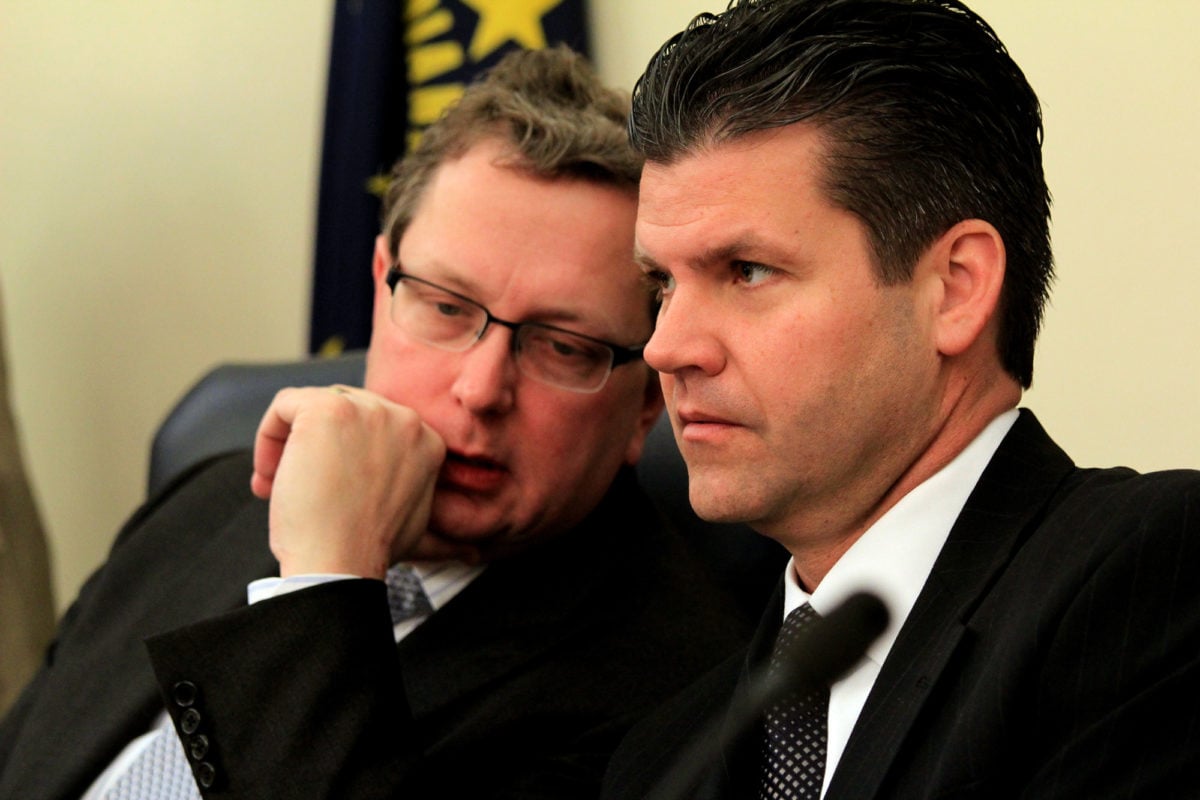 The author of SB 309 – a bill that would effectively end retail net metering in Indiana – may have wrongly influenced other lawmakers to vote for the bill under false information.
Senator Brandt Hershman erroneously said that a financial incentive for installing solar PV systems would disappear unless the Senate committee voted for the bill, which includes grandfathering.
The bill would significantly reduce the incentive available to invest in solar, but at the same time would grandfather existing solar users who had installed panels up until the end of June for the next 30 years, and allow those who installed panels after June but before 2022 to be eligible for the retail rate until 2032.
On the other hand, without the bill, once a cap is met, utilities would still have to offer net metering to existing users, although new applicants could be turned away.
This was not the information Hershman conveyed when urging lawmakers to vote for the bill last week; inaccurately stating that without changes included in his measure, consumers who currently benefit from net metering would be without any incentive once a cap was met.
"Gone. No grandfathering. No guarantee. Nothing," he said during a hearing on 16 February. "People ask for a reason for the bill – this is part of it."
Hershman's wrongful portrayal of the consequences for residential solar if his bill was not passed ultimately resulted in approval by the committee of an 8-2 vote.
Opponents of the bill argue that misstatements made by Hershman were intended to garner support for the bill, which reduces the financial incentive available through net metering as many utilities state that the retail rate of compensation allows solar users to be subsidised for their use of the grid by non-solar users.
According to reports, senator Lonnie Randolph said he ended up voting for the bill after being persuaded during the hearing, despite plans to initially vote against it.
"Knowing what I know now, I would not vote for the bill," said Randolph.
For his part, Hershman insisted that his speech during the hearing was both "accurate" and the alleged misstatements are "a non-issue", whilst clarifying that the bill did indeed include a grandfathering provision.
The bill has since received widespread backlash from clean energy supporters – who have spoken out against the detrimental effect SB 309 would have on Indiana's emerging solar market, as well as Hershman's false assertions on the bill.
Before the bill is passed under law it still awaits approval from the Statehouse.