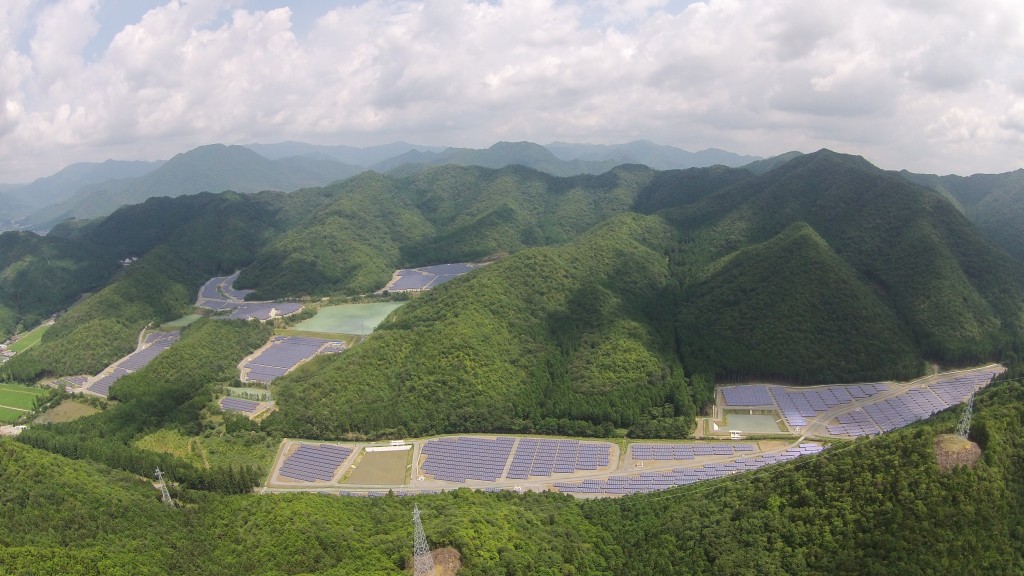 A joint venture comprising Mitsubishi Research Institute, Kyocera, Tokyo Century and Yonden Engineering has completed a 14.5MW solar farm in Hyogo Prefecture, Japan.
The project began operations in early November and a ceremony was held on 29 November to formally commemorate its completion.
The plant is expected to generate more than 16,000MWh of electricity each year, which will be sold to local utility Kansai Electric Power through Japan's feed-in tariff system.
The 14.5MW plant has been more than three years in the making, with project planning starting in May 2013. Various candidate sites were assessed before the four companies established the Takacho Yasudago Mega Solar Hatsuden LLC joint venture in October the following year.
Land development approval was finalised in March last year, and construction commenced soon after.
Tokyo Century arranged the project's finance while design and construction was undertaken by Yonden Engineering. Kyocera supplied solar modules and other equipment required for the project and will also carry out maintenance duties.
Takacho Yasudago Mega Solar Hatsuden will retain responsibility for the site's management.