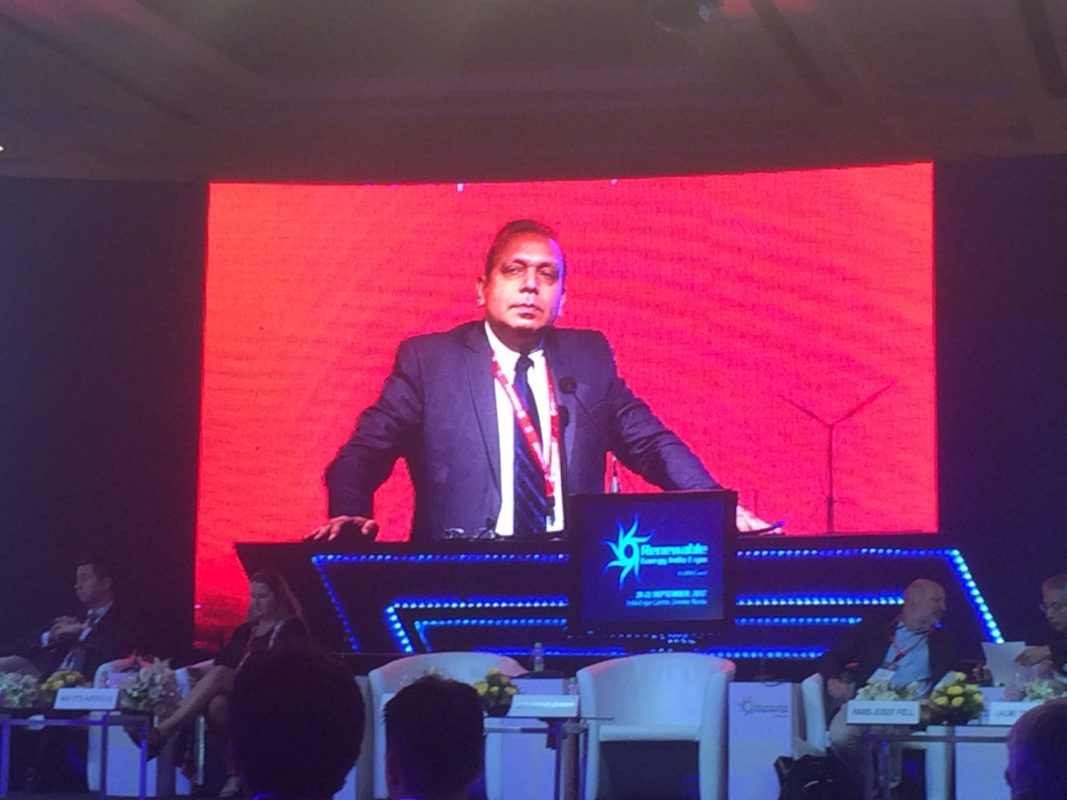 Anand Kumar, the secretary of India's Ministry of New and Renewable Energy (MNRE), has reaffirmed the government's commitment to its domestic PV manufacturers and said the country "must now concentrate on manufacturing" if it is to become a force in renewable energy.
Kumar's comments at the REI Expo in Delhi came at a time when many feel anti-dumping duties against cell and module imports from China, Taiwan and Malaysia are likely to be brought in. There is also a threat of safeguard duties being imposed upfront.
While, Kumar's speech gave weight to the domestic manufacturing cause, he did also admit that India's PV manufacturing is far too "modest" right now to meet its downstream needs. However, he also drew an ominous contrast to Indian wind manufacturing, which he said accounts for around 75-80% of its industry. There are even plans to upscale this proportion to 90-95% in the next two or three years. Chinese module suppliers, on the other hand, account for more than 80% of the Indian solar market.
After namedropping the doomed Domestic Content Requirement (DCR) policy that the Indian government had tried to use to support local industry, Kumar said India needs to focus on the latest technology to keep the prices of renewables coming down and the efficiencies going up.
As a result, he added that India also wants to focus on R&D and is trying to develop research partnerships with institutions and industry. Indeed, just last week, ReNew Power Ventures launched a new renewable energy R&D centre at the Indian Institute of Technology (IIT), Delhi, India. Kumar also stressed that research needs to be turned into having a functioning commercial use.
Finally, Kumar also highlighted the critical importance of energy storage in the future progress of renewables and he invited the industry to set up battery manufacturing within India. He also extended a hand out to international partners to help India with grid management so that it can handle the increased penetration of renewables in its grids.
While many on the REI show floor were fearful of the imposition of anti-dumping duties, their impact will be determined largely by the level at which they are set. Despite the possible rise in tariffs and costs, several India developers also had some sympathy with the longer-term vision of supporting manufacturing in India.