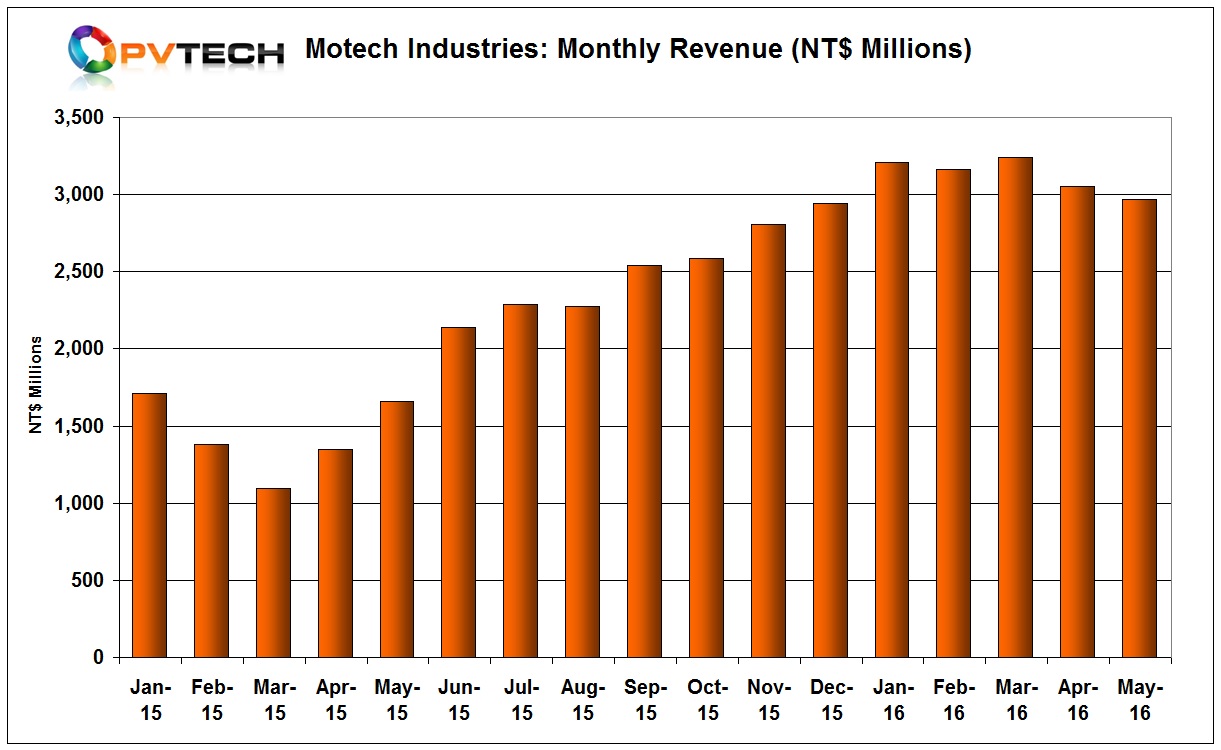 Taiwan-based PV manufacturer Motech Industries reported a second consecutive month of sales decline for May, 2016.
Motech reported sales of NT$2,968 million (US$92.2 million) in May, down from US$94.8 million in April, a 2.72% decline.
However, sales remain significantly higher than in the prior year period, showing growth of almost 80%. Cumulative 2016 sales reached around US$485.9 million, up 117% from the prior year period.