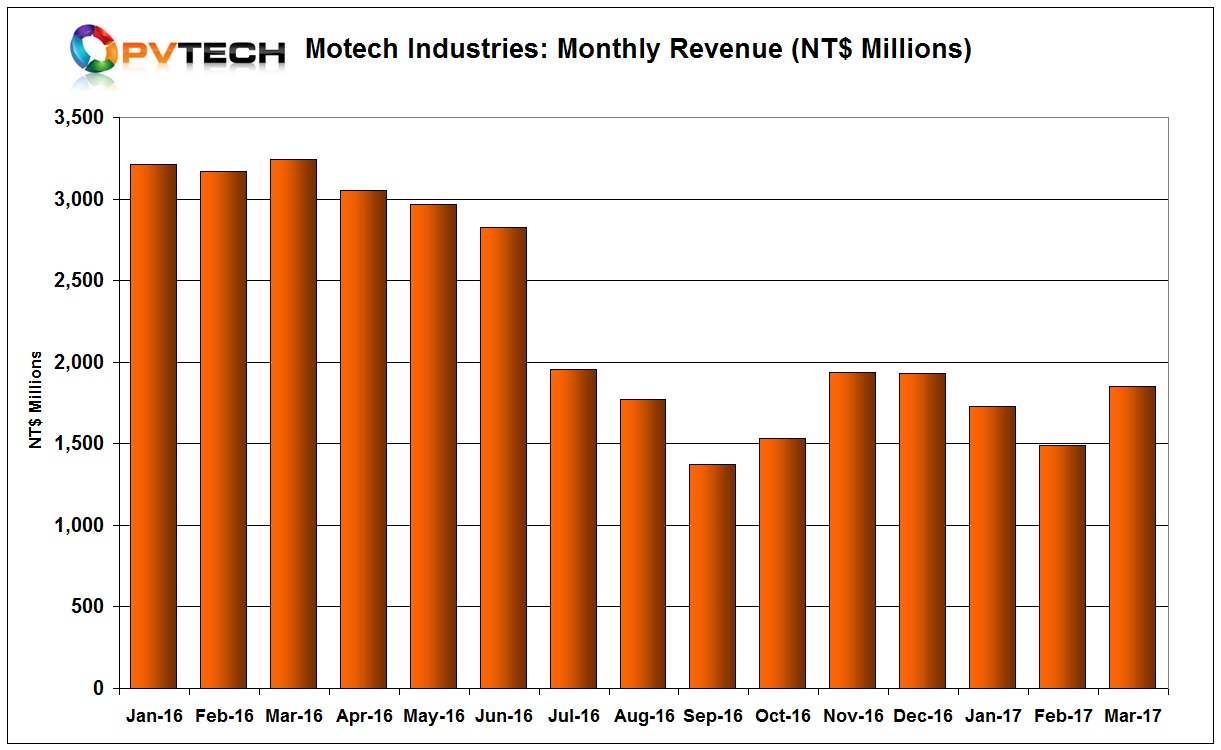 PV cell and module manufacturer Motech Industries reversed its downwards sales trend since December, 2016, posting a strong rebound in March, 2017.
Motech reported March, 2017 sales of NT$1,853 million (US$60.47 million), compared to sales of NT$1.487 billion (US$48.78 million) in February.
Unaudited first quarter sales were approximately NT$5,069 million (US$165.4 million), a 47.3% decline from the prior year period.
Many key PV manufacturers in Taiwan are still reporting monthly sales well below the levels set in the first half of 2016, due primarily to softer than expected demand from China as the boom to build PV power plants ahead of mid-year FiT cuts has yet to take hold.
Motech's sales rebound in March is an indication that demand momentum is improving in China.
However, sales remain below thresholds for profitability, which is impacting the majority of Taiwanese cell and module producers. Motech reported a US$33.7 million net loss for the fourth quarter of 2016, compared to an US$11.8 million profit in the fourth quarter of 2015.