Eskom CEO Brian Molefe resigns amid scandal accusations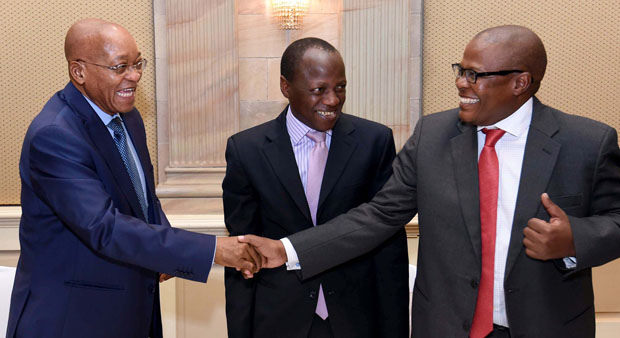 Brian Molefe, CEO of South African utility Eskom, has resigned.
Eskom CEO Brian Molefe resigned after being implicated in former Public Protector Thuli Madonsela's State of Capture report that infers underhandedness from the utility.
The report alleges that Eskom was instrumental in the bankruptcy of Optimum coal mine, in order that prominent business dynasty the Guptas could buy it. South Africa's president Jacob Zuma has been accused of allowing members of the Indian-born Gupta family to wield undue influence.
Madonsela's report found that the Eskom CEO had made dozens of phone calls to the Gupta family for the duration of deal negotiations for Optimum, and also alleges that the family received a sizeable repayment from Eskom.
Molefe however says his resignation is not an admission of wrongdoing, with the company citing the interests of "good corporate governance" as the reason for his exit.
"In an effort to clear his name following the release of former Public Protector Thuli Madonsela's report on her 'observations' about the so-called state capture, Mr Molefe has decided to voluntarily step down to reflect and take time off. The decision taken by Mr Molefe was regrettable but understandable," Eskom told PV Tech.
Molefe's last day will be 31 December. The utility said that it will "soon" be announcing the interim leadership arrangements once agreed with shareholder representative and Public Enterprises minister Lynne Brown.
Reception
In his outgoing statement, Molefe emphasised that the report came to no official findings, but merely made "observations".
"I am confident that, when the time comes, I will be able to show that I have done nothing wrong and that my name will be cleared. I shall dedicate myself to showing that an injustice has been done by the precipitate delivery of 'observations', following an incomplete investigation, which the former Public Protector has drawn back from calling 'findings'. The truth will out," he said.
His announcement was met with great sadness by Eskom staff, who called on the outgoing CEO to withdraw his resignation, according to the company.
Eskom staff at Megawatt Park today called an impromptu meeting, and demanded that CEO Brian Molefe withdrew his resignation letter. pic.twitter.com/AICH17iM0Q

— Khulu Phasiwe (@KhuluPhasiwe) 15 November 2016
Others have been less remorseful, with the South African Communist Party (SACP)'s first deputy general secretary Jeremy Cronin reportedly saying that other people implicated in the report should follow Molefe's example and resign.
Meanwhile, Lynne Brown has said she is saddened by Molefe's resignation, but respects his decision.
"I am confident that Mr Molefe leaves a strong executive team in place to continue to deliver on Eskom's mandate and implementation of the turnaround strategy," she said. "He leaves the company at a time when Eskom's mid-term results showed an improvement."
For its part, Greenpeace welcomed the decision.
Greenpeace Africa's senior climate and energy campaign manager Melita Steele, said: "This is a victory for accountability and transparency, and is a clear message that our democracy is alive and well and that South Africans have had enough of dodgy deals behind closed doors.
An opportunity
The South African renewable energy industry is seeing this event as an opportunity; and is hopeful that new Eskom leadership could call for the revitalisation of the country's procurement programme (REIPPPP). Eskom was less than friendly with clean energy projects, previously claiming that such technologies delivered electricity at times when demand was low.
This hostility was noted by Mike Levington, board member of the South African Renewable Energy Council (SAREC):
"We have, however, found the increasingly irrational and inaccurate criticisms levelled at renewable energy and the REIPPP programme by Mr Molefe and [Group Executive Generation] Mr Koko in recent months difficult to fathom, particularly since neither has ever sought to engage with the industry directly through well-established platforms to do this."
In a public statement, SAREC said that "failure to follow clearly understood communication channels has led to the undermining of investor confidence in the South African IPP sector, confusion around energy policy, loss of jobs in a fledgling domestic renewable energy industry and anger amongst local communities who should have already been receiving the benefits of job creation and socio-economic dividends if Eskom was fully supportive of the REIPPP programme."
Eicke Weber retires from Fraunhofer ISE
Eicke Weber has retired from his position as director of the Fraunhofer Institute for Solar Energy Systems and will officially stop down at the end of the year.
Weber was responsible for the widespread knowledge of the German solar research establishment and was instrumental in doubling its employees from 2006 to 2016 and setting up similar facilities in Halle, Boston and Santiago de Chile.
In its symposium for Weber, the Institute describes him as "the right person at the right time".
Weber was devoted to work on defects in silicon and III-V semiconductors, and was a key founding member for the Global Alliance for Solar Energy Research Institutes, the European Innovation Council EIC and Intersolar North America.
First Solar cuts 1,600 jobs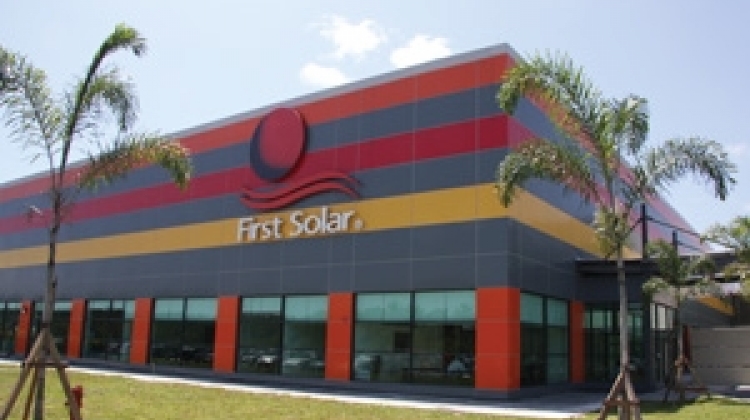 Leading thin-film producer First Solar has cut 27% of its workforce, representing about 1,600 jobs amid a module strategy realignment that involves skipping the previously planned migration of its Series 5 module.
The decision has been made in light of mounting competition pressures resulting in global module prices declining around 25% in the third quarter of 2016 alone, PV Tech reported.
The workforce reduction will affect First Solar's manufacturing facilities both in the US and in Malaysia, while additional reductions in administrative and other staff are also planned, according to the company.
The loss of jobs is due to the need to convert existing production lines into large-area format to reduce capital expenditure through not initially needing to build new facilities to house Series 6 production and importantly to make the migration as quickly as possible.
Sunrun hires Credit Suisse director as VP of finance and investor relations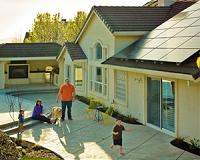 San Francisco-based residential solar company Sunrun has hired Patrick Jobin as vice president of finance and investor relations.
Jobin previously lead the alternative energy research team at Credit Suisse, where he worked as an equity research analyst.
Jobin spoke to Sunrun's leading market position, and alluded to the company's continued growth strategy as a "disruptive force" in the industry.
"Sunrun is the clear leader in the sector and is positioned well to continue to grow and generate attractive returns," he said. "I look forward to remaining active within the investment community, as Sunrun advances its work as a positive, disruptive force in the energy sector, empowering customers to make smart, clean, and affordable energy choices."
CFO Bob Komin welcomed Jobin to the team in a statement: "Patrick has followed Sunrun's evolution as an analyst since before the IPO and has proven to be a respected thought leader in the sector. With Patrick joining the Sunrun team, we believe we can continue to advance our engagement with the financial community."
Jobin will oversee the company's investor relation endeavours as well as lead strategic operational finance initiatives.
Ex-First Solar CEO Hughes joins Eos Energy Storage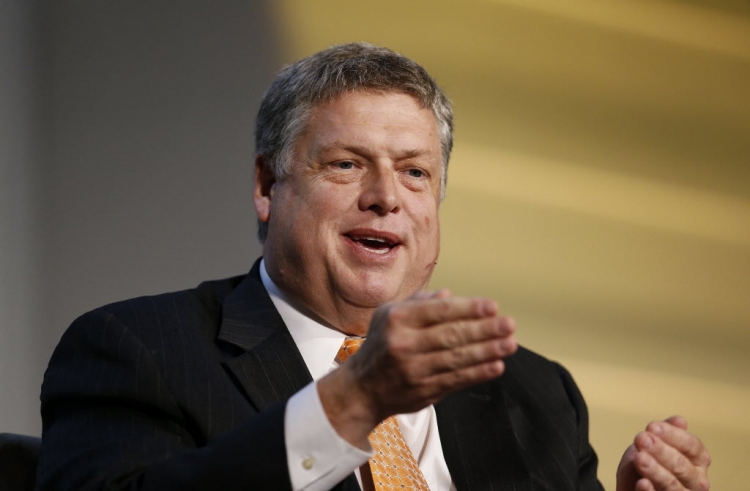 As previously reported, leading thin-film producer First Solar is shifting its emphasis back to module sales as part of a new business plan while the company releases new module products to the market, with James Hughes no longer serving in an advisory capacity to the company and stepping down from the board.
Former First Solar CEO Jim Hughes has joined aqueous battery storage system maker Eos Energy Storage as chairman of its board of directors.
Hughes was CEO of the Texas-headquartered thin-film solar manufacturer and project developer until the first quarter of this year, when he stepped down and was replaced as CEO by the company's CFO, Mark R Widmar. Hughes stayed on as an advisor to First Solar until September.
Eos, which makes its own proprietary brand of zinc-hybrid cathode battery, said Hughes' appointment marks a significant step in the transition of the company from developing its technology to begin manufacturing at a commercial scale and seeing its systems deployed in the field.
Jim Hughes said dramatic cost reductions in energy storage have meant the industry looks similar to how solar did five years ago and praised Eos for looking to "outcompete" lithium-ion battery system makers on the lifetime cost of energy as well as on dollar per kilowatt-hour upfront capital cost. The firm offers its systems for US$160/kWh for volume purchases of 40MWh or more and US$200/kWh for orders less than 40MWh.
"The cost reductions have been so rapid that I don't think the broader energy industry yet recognizes the value it will represent as part of the system and that the economics of energy storage are not only competitive but have the near term potential to be disruptive," Hughes said, adding that he hoped Eos would be able to differentiate itself and do well in the same way that First Solar pursued thin-film solar against crystalline silicon PV rivals.
Michael Oster, Eos CEO said the company was "honoured" to work with Jim Hughes and looked forward to "benefiting from his guidance and experience as we ramp up into volume manufacturing and utility-scale deployment".
Reporting by Andy Colthorpe
Guanning Liang replacing Tairan Guo as CFO of SPI Energy.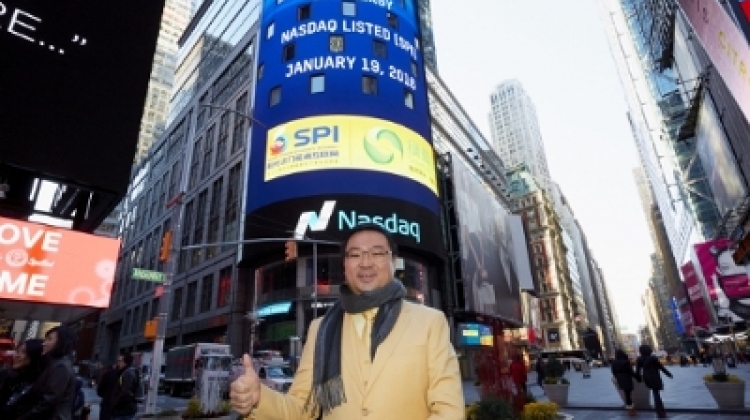 China-based PV project developer and EPC firm SPI Energy has hired Guanning Liang as its new chief financial officer (CFO).
Liang is replacing Tairan Guo, who has been the company's interim CFO since March this year. Guo will instead service as vice president of subsidiary company Meicheng Power, where he will oversee the company's renewables business and clean energy assets.
"I would like to thank Mr. Tairan Guo for his outstanding contributions and leadership during his tenure in achieving critical initiatives after successful up-listing from OTC to Nasdaq Global Select, we look forward to continuing to work with him." said Xiaofeng Peng, chairman and CEO of SPI Energy. "Mr. Liang is an accomplished executive with significant financial expertise and experience in leading US-listed public companies. I am excited to welcome him on board and looking forward to working closely with him to further improve corporate governance, financial management, SEC reporting, and investor relations."