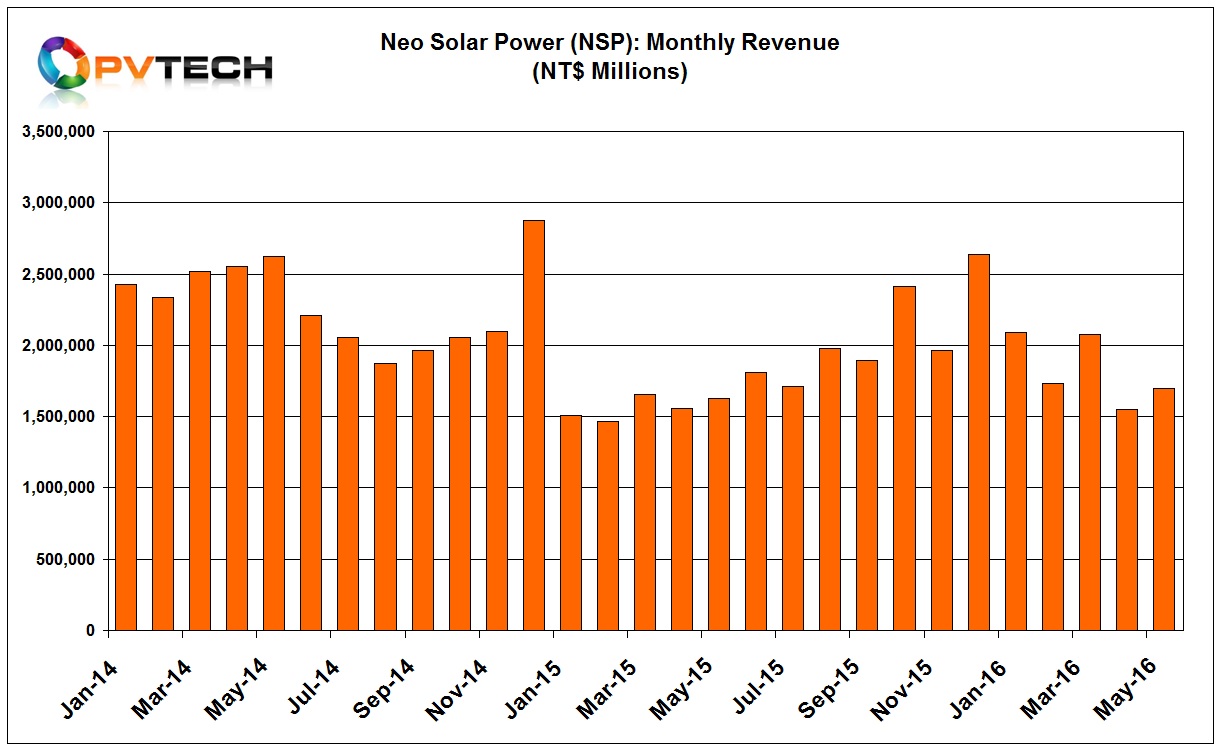 Taiwan-based merchant cell and module producer Neo Solar Power (NSP) reported a 9.94% month-on-month increase in sales after what it described in the last month as a short-term cyclical demand adjustment.
NSP reported revenue in May, 2016 of NT$1,700 million (US$52.83 million), compared to US$48.07 million in the previous month.
The company noted that year-to-date cumulative revenues reached NT$ 9,153 million, up 17.18% from the prior year period. However, sales are down considerably from the fourth quarter of 2015.
NSP said that expected demand growth in the second-half of the year due to strong market demand dynamics expected in the US and emerging markets would result in increased revenue. The current relocation of some of its solar cell and module production outside Taiwan would also support shipment and revenue growth from the third quarter of 2016 onwards.