Major Taiwan-based merchant solar cell producer Neo Solar Power (NSP) has reported its highest monthly sales in October for the year to date.
NSP reported October, 2015 revenue of NT$2,410 million (US$73.5 million), up 27.29% from the previous month and up 17.4% year-on-year.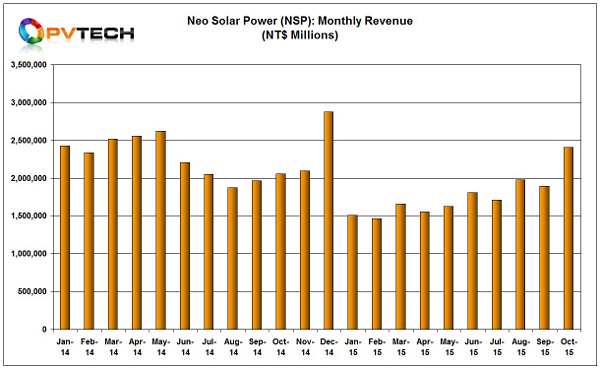 The company attributed the growth in revenue to strong market demand, increased shipment volume, ASP increase and revenue contribution from selling solar farms owned by subsidiary, General Energy Solutions (GES).
NSP noted that strong demand in China and Japan would continue through to the first quarter of 2016.