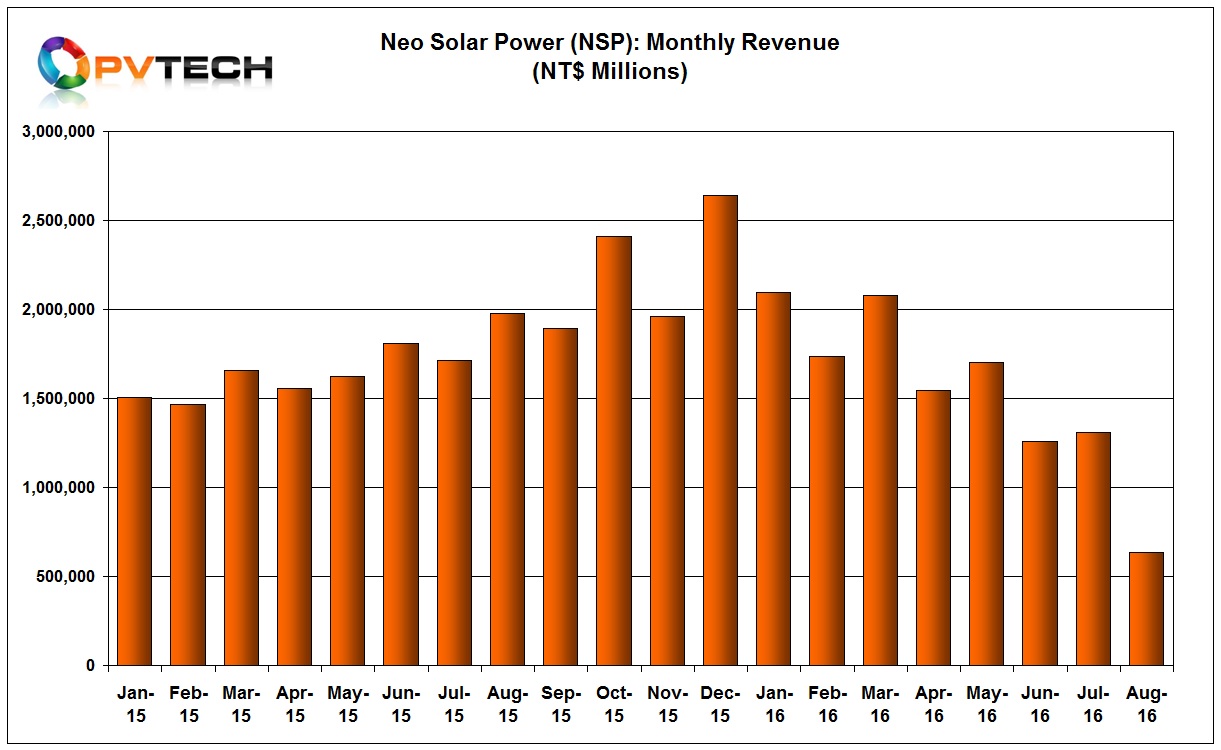 Taiwan-based merchant cell and module producer Neo Solar Power (NSP) reported a 51.65% collapse in sales for the month of August 2016, following a significant deterioration in demand and declining average selling prices.
NSP reported August 2016 sales of NT$632.5 million (US$20.05 million), down around 51.6% from July, 2016 revenue of NT$1,308 million (US$41.78 million).
Sales had declined 26.11% in June from May, primarily due to reduced shipment volume as the company started relocating solar cell and module production equipment to a new facility in Vietnam.
Sales have plummeted 68% year-on-year so far in 2016. The last time NSP's monthly sales were in the NT$600 million range was December 2011.