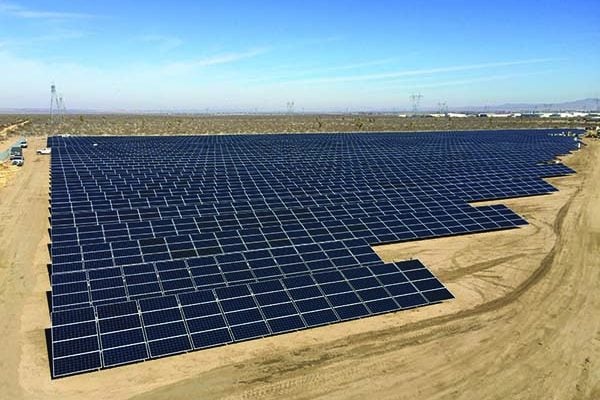 Taiwan-based merchant solar cell and module producer Neo Solar Power (NSP) continued its solarcoaster ride that has lasted almost a year with revenue in July, 2017 sliding 26% from the previous quarter, which was the best it had achieved in 2017.
NSP reported July sales of NT$ 670 million (US$22.11 million), down from N$ 905 million (US$29.8 million) in June, 2017.
NSP noted that the steep revenue decline in July was due to deferred shipments overseas as a Typhoon hit the country near the end of the month as well as noting that it had selectively turned away 'no-margin sales' orders from customers.
In contrast, NSP said that it was currently experiencing some rush orders, due to the US ITC 'Section 201' trade case as well as some rush orders from China, due to FiT deadlines postponed to the end of September instead of the end of June.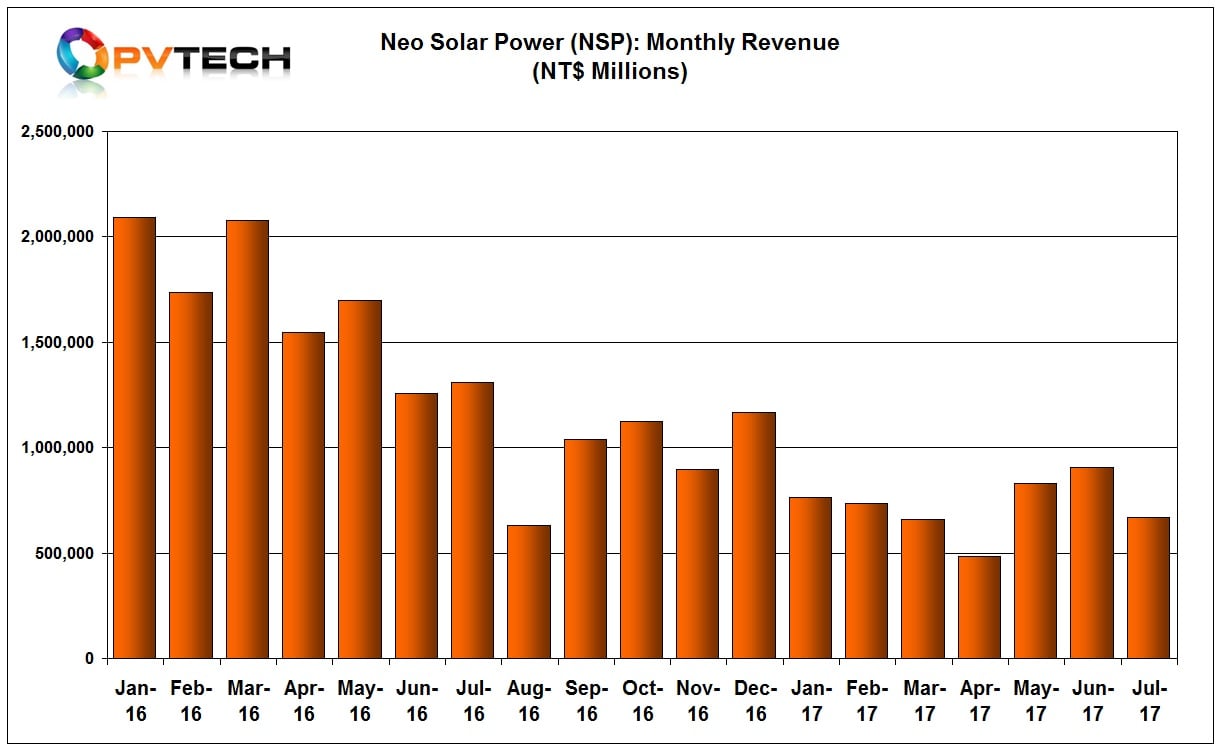 First half 2017 financial results
Although specific monthly reasons for NSP's turbulent year may occur, there are also some key fundamental issues NSP is facing that have behind the overall depressed sales environment and financial losses.
The impact of US anti-dumping duties had not only limited access to the US market but its core customer base in China established overseas cell and module manufacturing facilities to circumvent the US duties, reducing demand for Taiwanese cells as they came under the second round of anti-dumping duties.
Known for high-efficiency cells, Taiwanese manufacturers had supplied China with cells that met China's 'Top Runner' programs and projects requiring higher efficiency.
However, there have been an increasing number of China-based producers ramping P-type monocrystalline and multicrystalline cell production and migrating to PERC (Passivated Emitter Rear Cell) technology, further restricting demand from Taiwanese suppliers.
Limited capacity expansions and relative scale to a growing number of Chinese producers has also production cost reductions in comparison to Taiwanese producers, squeezing margins.
With that backdrop it is understandable that NSP announced a net loss in the second quarter of 2017 of NT$ 519 million (US$17.12 million) and a net loss for the first half of 2017 of NT$1,836 million (US$60.59 million), indicating an improvement in reduced losses, quarter-on-quarter.
However, the reduced losses were primarily due to the sale of PV power plant projects in the quarter, which are not recognized as net revenue as deemed a disposal.
NSP reported first half year net revenue of NT$4,381 million (US144.5 million), a 57.9% decline from the prior year period.
The company had cash and cash equivalents at the end of the second quarter of NT$7,460 million (US$246.2 million).
Transition
Having merged with DelSolar in 2013, during the last major downturn, further significant consolidation does not seem to be NSP's path to profitability and a sustainable business model, especially considering the key challenges all Taiwan producers face together.
Instead, NSP is pursuing a downstream PV project business module, pioneered by First Solar and SunPower as well as Canadian Solar.
NSP recently said its downstream PV project developer arm, Clean Focus Yield (CFY), had completed the development of its Greenskies project, a portfolio of 225MW commercial and industrial solar projects in the US.
The company is spreading its wings in the downstream space and also hopes to capitalise on the growth expected in Taiwan.