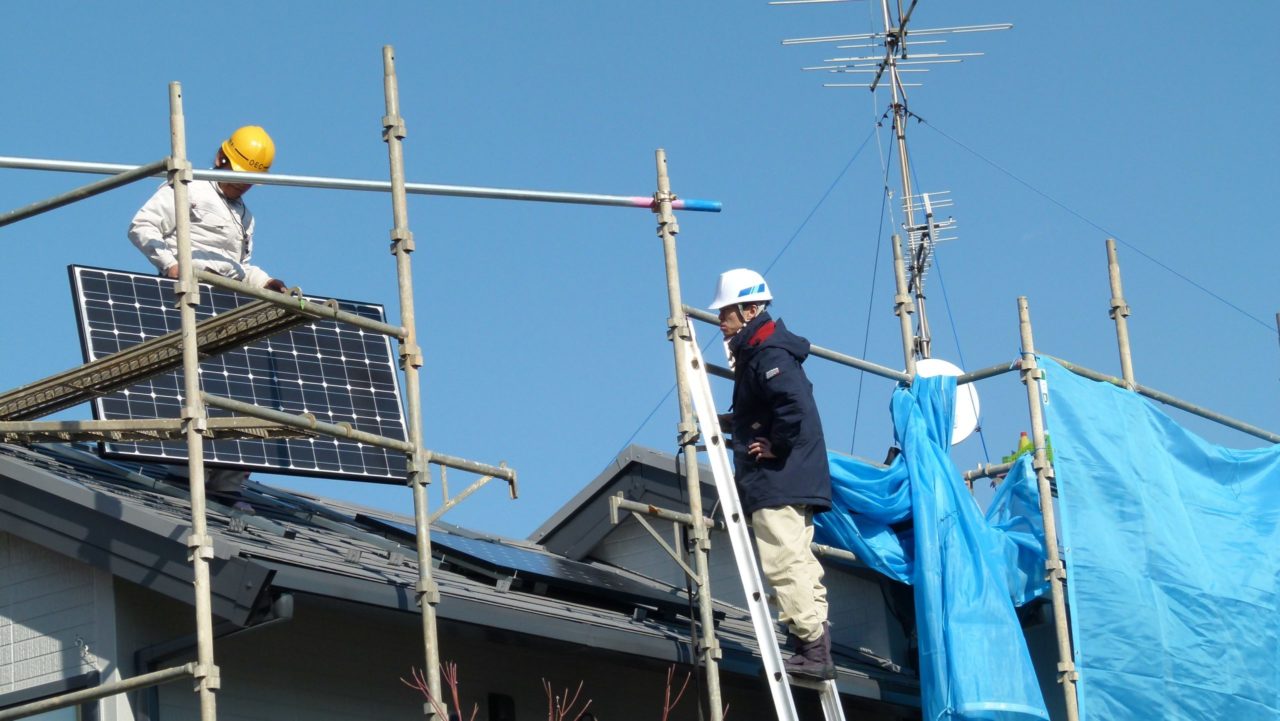 The Nevada Public Utility Commission's decision to amend rates for net metering has left solar installers in the state in a precarious position with business having all but ground to a halt.
Companies contacted by PV Tech have spoken of the difficulties they face as a result of the December decision, which has already prompted some high-profile players, including SolarCity and Sunrun, to cease operations in the state.
Frank Rieger, CEO of Nevada-based solar company Sol-Up USA, didn't know how to react when he first received the news.
"Complete disbelief," he said. "Complete shock, complete disbelief — just like everybody else."
Just days before Christmas, the Nevada Public Utilities Commission (PUC) approved a drastic new plan that would restrict net metering rates — pulling the rug out from both a number of residential PV companies within the state and thousands of customers that had already made the switch to solar.
For some individuals in the Nevada solar industry — such as Fred Tabrizi, VP of renewable energy systems at Sierra Solar Systems — the PUC's decision was unwarranted, but not surprising, especially given the role of utility NV Energy in the move.
As a result of the new net metering plan, NV Energy would have to pay much less to solar consumers for the excess energy that their PV panels generate.
"They don't like competition, because they don't want to lose out on their monopoly," Tabrizi said of NV Energy. "That's the bottom line."
It's been a little over a month since the PUC's initial ruling, but not much has been accomplished on either end to resolve the dispute.
While both the utilities and solar companies are grappling for support amid looming class-action lawsuits, political condemnations and other threats of legal interference, the residential PV market in Nevada has regressed into a no-man's land — causing major damage to both customers and the many companies that assist them.
John Murphy, owner of PV solutions company Arcadia Solar, noted that his company put its installation services "on standby" for the tail end of last year, due in large part to the uncertain atmosphere surrounding solar in Nevada. Once the PUC made its decision regarding net metering in December, Murphy noted that the entire residential solar sector within the state completely fell apart.
"We had to let the rest of our employees go and basically mothball our operation in Nevada," he said. "We're based in Phoenix, still growing and thriving in Phoenix. …We're not leaving Nevada, we're mothballing."
Rieger noted that larger companies such as Sol-Up — which boast other assets across the country — have the luxury of being able to weather most of the storm in regards to the PUC's new measures, but he added that the residential market within the Silver State is "completely dead".
"It has impacted every company here," Rieger said. "Pretty much every company has not been able to do any sales in the last three months. The sales we could do … were all contingent on the net metering rules. So we found a lot of contracts in November/December, but all of them were contingent on the outcome of the PUC decision, so since that decision was made, none of these clients have moved forward.
"That's not just my company, all the companies I know have exactly the same problem. Everybody pretty much laid off their installation teams, because there's simply no work anymore."
Scepticism over 'grandfathering'
Under heavy scrutiny since making the initial call on net metering, both the PUC and NV Energy have attempted to soften the blow on solar customers in recent weeks, with the PUC posting a draft order on 20 January that would allow for existing customers to be "grandfathered" into the new terms.
Despite the PUC's attempts to revise certain aspects of the new net metering plan, Rieger noted that he is largely unimpressed, adding that this is just another bait-and-switch tactic that both the commission and NV Energy have showcased before.
"They're consistently changing," Rieger said. "They're consistently confusing people, they're consistently creating an atmosphere of uncertainty, which is a complete disaster to the environment, because nobody knows anything anymore. I simply think that's the strategy right now, they're really trying to confuse everyone, to distract everyone, to come up with something new every day to really get people so annoyed about everything that they just stay away from it."
Indeed, campaign the Alliance for Solar Choice yesterday issued a statement claiming that newly released details of the the grandfathering proposal by NV Energy suggested it was not as generous as had been initially framed, with a variety of caveats and conditions that will limit its application.
All in all It has been a miserable month for just about every solar installer in Nevada, with Tabrizi adding that most of the frustration lies in the PUC's stubborn refusal to even perform its due diligence when it comes to examining the potential benefits of solar.
"Some of it has to do with the PUC not understanding solar to begin with," Tabrizi said. "Some of the decision makers — I call them ignorant. They don't hire professionals to walk them through the trade-offs and pros and cons. It was a hasty decision, I don't think it was thought out, and now they're trying to clean up after themselves, because of this class-action lawsuit."
At this time, it seems as if Nevada will serve as a battleground state for residential solar, with Murphy adding that the wrangling between the solar companies and utilities will likely continue on throughout the year.
"I think the better part of 2016 will be spent bringing resolution to this issue," he said. "I can't help but think and hope that rooftop solar will once again be an opportunity for the residents of Nevada as well as the industries that provide that solar to them. I think it will make a comeback."
While tensions are high in Nevada, Tabrizi predicted that these debates and spats will largely become obsolete in the coming years.
"I think it's just the politics of it, and the monopoly — they don't want to give up and they don't realise that it's just a matter of time," Tabrizi said. "When storage technology advances and the cost comes down, like in the state of Hawaii right now, they can go off grid and make their own power and store it without the utility, and that's what's going to happen in 10 years, in my prediction.
"It's just like land lines and cell phones. 30 years ago, nobody had cell phones. Today, most residential homes don't have land lines, because the cell phone is doing the job. So it's the same thing, solar and batteries will do the same thing."
Rieger echoed Tabrizi's sentiments. While the residential PV market in Nevada is reeling from the PUC's decision, this fight is far from over.
"Personally, I think it's just a temporary thing," Rieger said. "There's no way that utilities can prevent people from putting solar on their roof. It's really just their last fight, but what they're creating is destruction and that's part of their whole intention.
"They know, in the long term, they have no chance. So it's just a matter of time until we have a utility model where everybody can feed what you want to."