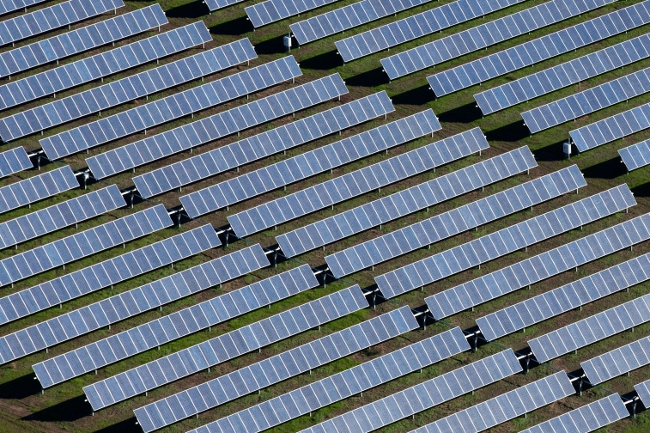 A new survey conducted by the Texas Clean Energy Coalition (TCEC) reveals strong Republican support for clean energy policies in The Lone Star State.
The survey notes that 85% of Texas voters, including 78% of Republicans, favor the increase of clean energy as a way to generate electricity. In addition, 94% of voters view solar energy as a clean energy resource.
Voters, including Republicans, also noted their strong support for nine of 10 potential Texas clean energy policies and proposals that give consumers more freedom to choose their energy sources.
TCEC chairman Kip Averitt, a former GOP state senator who served as chairman of the Senate Natural Resources Committee, said: "What struck me about the survey results is how widespread the support is across the political spectrum for increasing our state's use of clean energy. Republicans, Democrats and independents alike want more Texas clean energy, they favor common-sense clean energy policies that give Texas consumers more freedom, and they want the state to develop its own comprehensive clean energy plan."
Despite their preference for clean energy, most Texas residents do not know much about the federal Clean Power Plan. So far, only 14% of Texas voters have seen, read or heard anything about the plan.
Upon hearing a quick summary of the federal Clean Power Plan, most Democrats (88%) and Independents (65%) support it, while almost two-thirds (64%) of Republicans oppose it.
However, six in 10 Republican voters in Texas note that they believe the state should submit a Clean Power Plan proposal now instead of waiting on the Supreme Court's ruling.
In total, 85% of Texas voters, including eight in 10 Republicans, believe that Texas should develop its own plan to boost the use of clean energy, regardless of whether or not the court overturns the federal Clean Power Plan.
The survey of 801 registered voters was held in mid-April by Michael Baselice, president of Austin-based Baselice & Associates and was made in collaboration with Kristen Soltis Anderson, co-founder of Echelon Insights of Alexandria, Va.
Soltis Anderson noted: "These results show that clean energy crosses party lines in Texas. Texas voters, including the GOP base, see clear benefits to clean energy, believe natural gas is part of a clean energy future in Texas, and believe it is wise for the state to develop its own plans and not be at the whims of the federal government."